"Motivation is what gets you started; habit is what keeps you going.
Are you ready to start the New Year on the right foot with us?

(and win Gazelle Sports Giftcards?)

For the 31 days of the New Year, we are challenging YOU to join us for 31 Days of Healthy Habits.
WHAT THIS MEANS:
Every day in January, we challenge you to complete the "Healthy Habit" of the day. These challenges vary from fitness-related, to mental habits, to self-care. Not only do we want you to exercise your body, we want you to exercise your mind.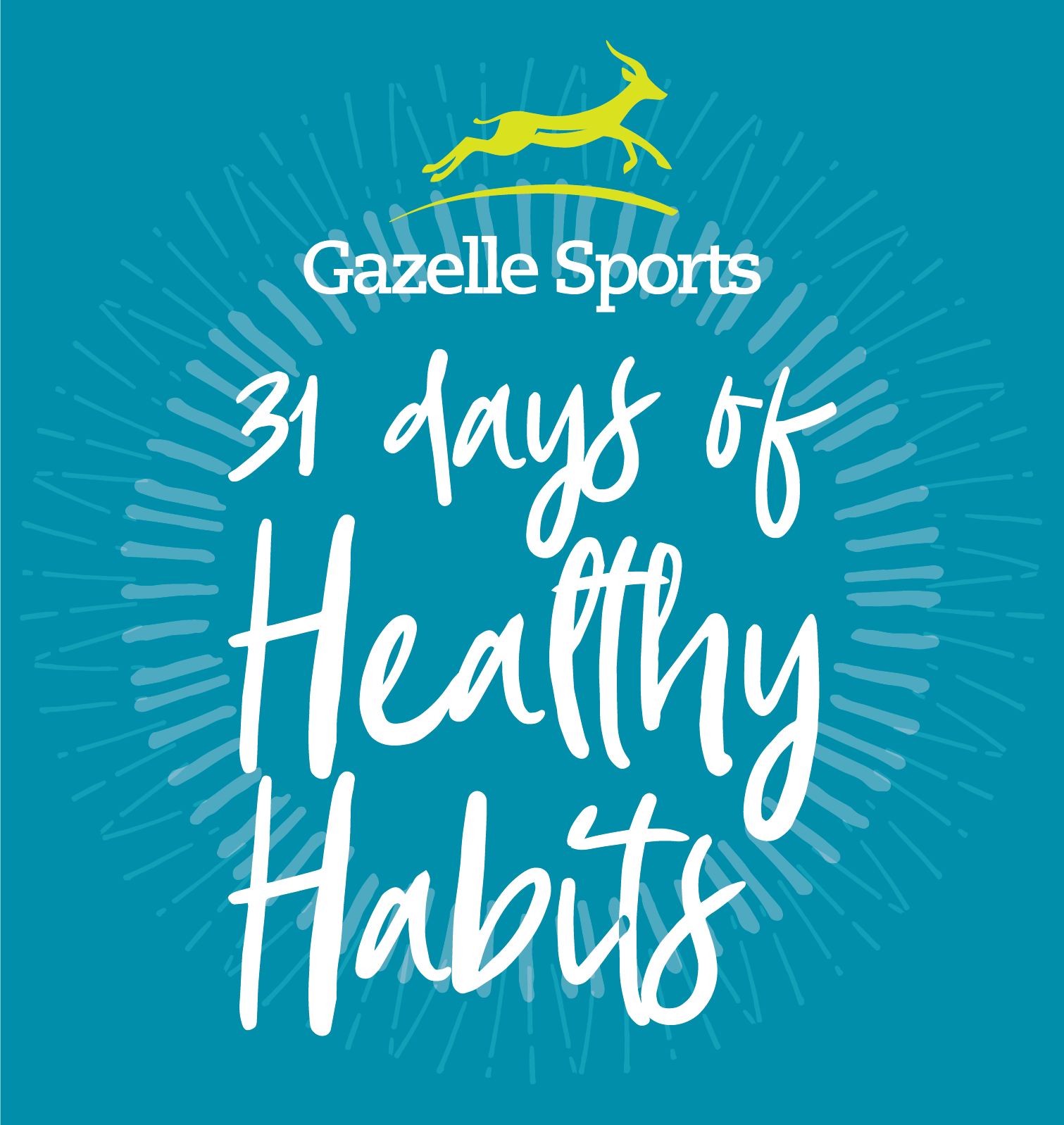 WHAT TO EXPECT:
If you scroll down to the end of this page, you will see a PDF of the January calendar with 31 Days of Healthy Habits.

Complete one task each day in order. Example: On January 10th, complete the Day 10 Challenge. Check mark each day as you complete the task.

We have a variety of different tasks for you that will challenge you in new ways! Our staff here at Gazelle Sports will be participating in the challenge as well, encouraging you along the way.
WE WANT TO KEEP YOU ACCOUNTABLE:
Each day you complete a task, take a photo using hashtag: #31HealthyHabits  and share with us on social media.  

Each week, we will choose one winner to receive a $50 giftcard to Gazelle Sports. That means you have 5 chances to win a giftcard by just accomplishing healthier habits.

At the end of the challenge, we will choose one winner to receive a $100 giftcard overall - this winner will be drawn at random, but the more check marks and tags you have, the higher chance you have of winning the ultimate giftcard.

BONUS:
For an extra challenge, run at least 1 mile a day, completing 31 miles total by the end of January. *Extra prizes will be given.

ARE YOU READY?
Get started by downloading the PDF below. Hang it up on your fridge, in your home or in your office - and stay accountable. We can't wait to start 2019 with you!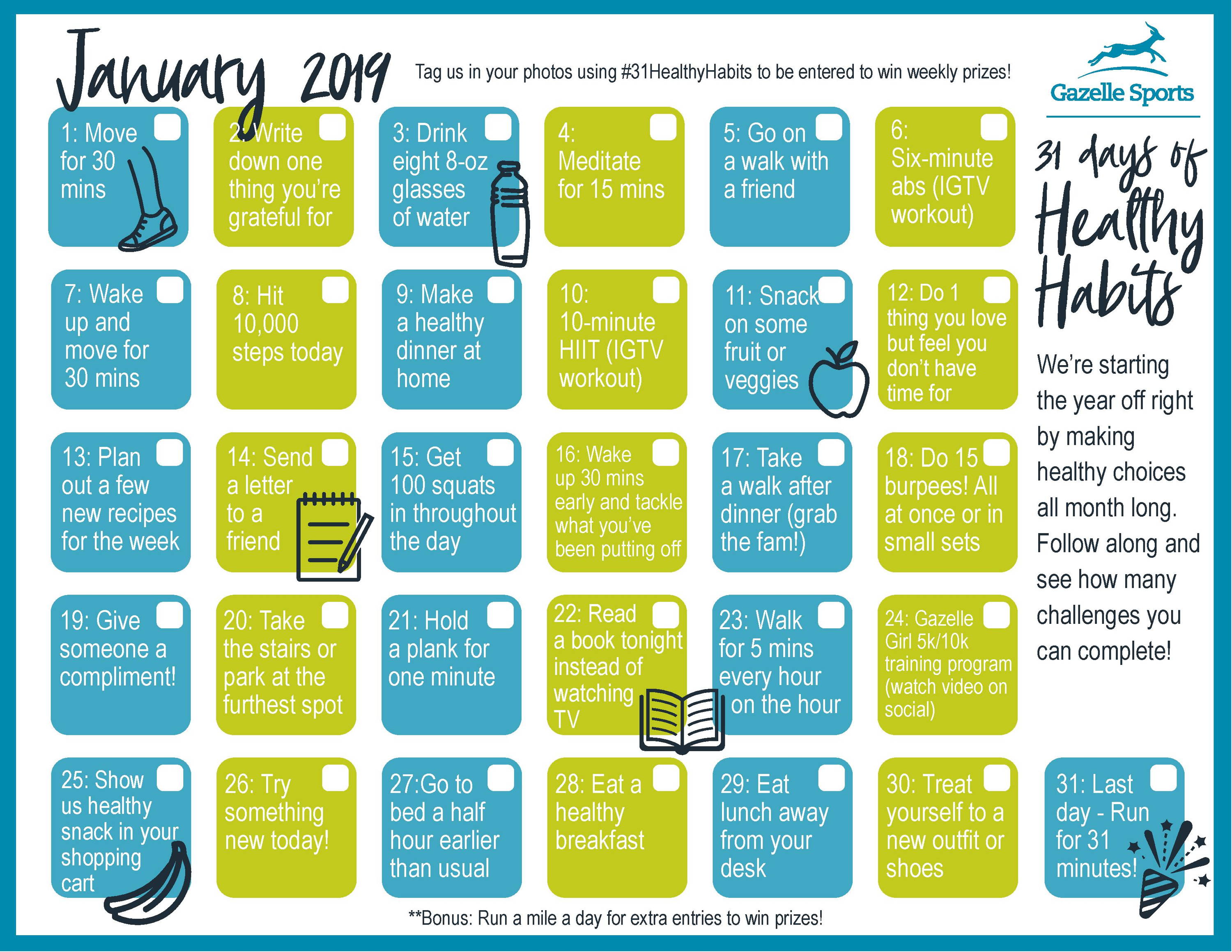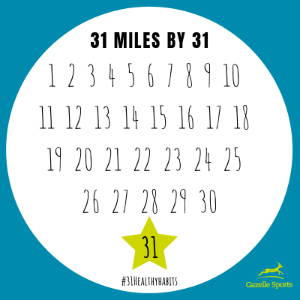 Follow us on our social accounts below and make sure to tag us at: #31HealthyHabits so we can see!