Ben is a staff member at our Northville location & an amazing Country Country Runner.
Tell us About Yourself: My Name is Ben Griffith and I just graduated from Stevenson High School in Livonia, MI and I work out of the Northville Gazelle Sports store. I have run both Cross Country and Track all four years of high school, but my first love has always been Cross Country. In high school I have been apart of the Varsity all four years earning four Team City-Meet titles, and have qualified for the MHSAA Division 1 Cross Country State Meet both Junior and Senior year.

When did you start running cross country? I started running Cross Country in the Seventh grade, when it was first offered in schools.

What Inspires You? I'm inspired to run Cross Country by wanting to improve myself in all aspects of my life, by continuing to get faster I am motivated to achieve more in other disciplines.

Where can we find you when you aren't running? When I am not running you can find me at my swim club, laying by the pool, enjoying the summer sunshine.

Any Favorite Routes? My favorite route to run is any dirt road in the early morning during the summertime.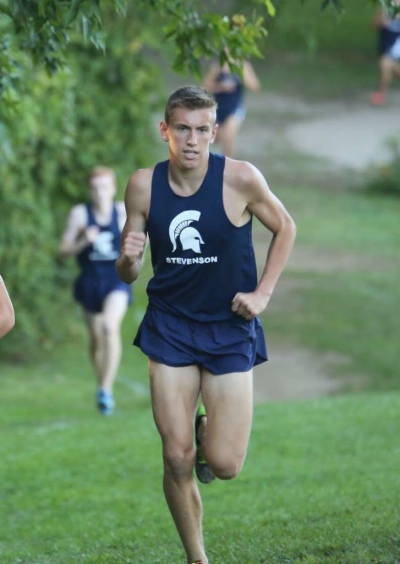 What are some tips you have for Cross Country Runner Beginners? My tips for beginning Cross Country runners is that you always need to build a base. That means enjoy your preseason running with friends and get in shape, when racing starts that's the time to start worrying about times and getting faster. Running is meant to be fun, so enjoy it!
What is one reason that you won't run outside? I won't run outside when it's a downpour. There is nothing worse that running miles in soaked socks and shoes.

Biggest Running Goal for 2018? My running goal for 2018 is to qualify for the Boston Marathon before I turn 18!