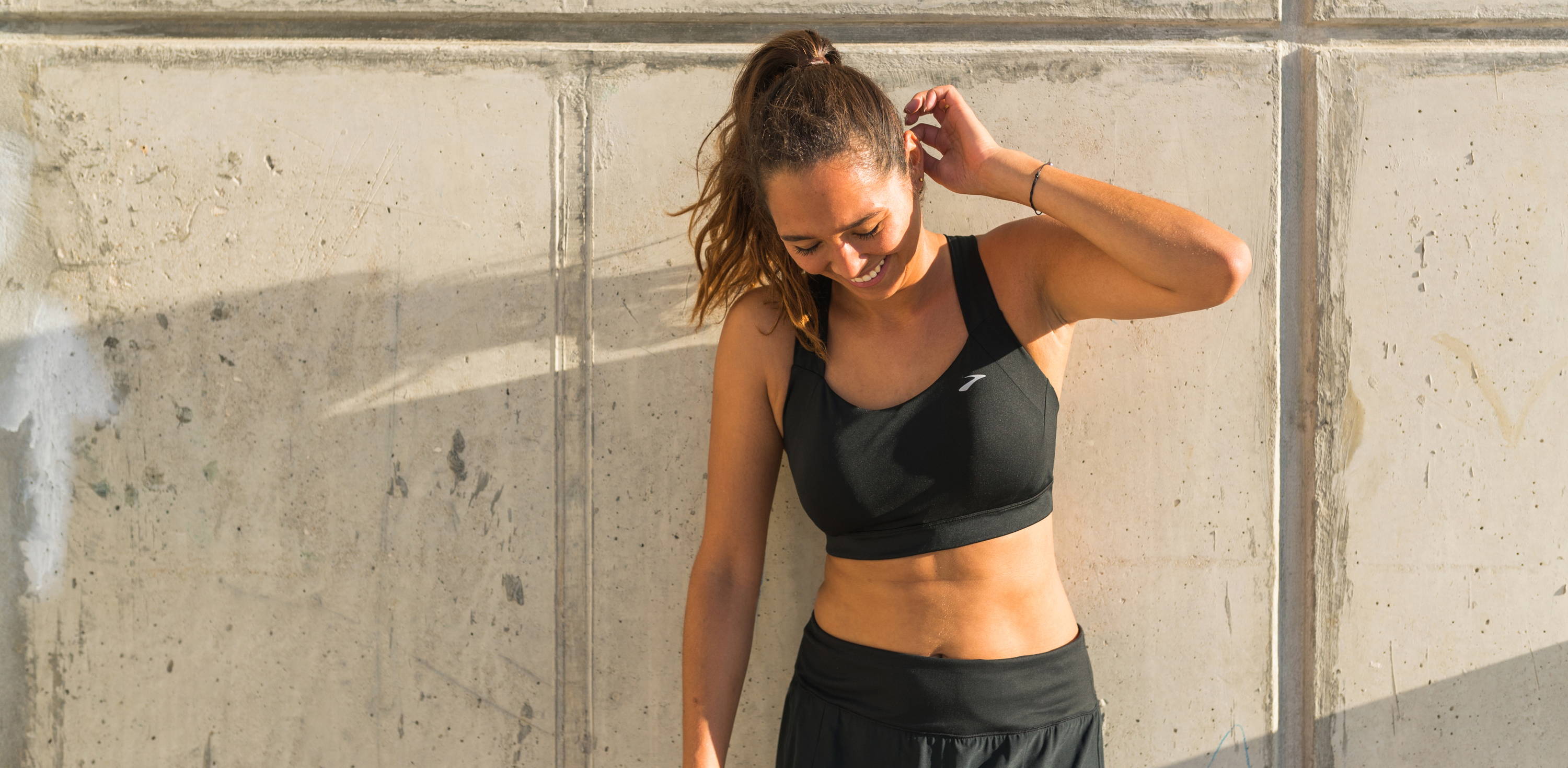 The right sports bra will keep you and your girls happy mile after mile
Christina Morrow / Run Camp Series - Vol. 4
To all the ladies: bounce is only a good thing when it's in your step.
Your sports bra is one of the most important pieces in your fitness gear arsenal, but too often women are in the wrong size bra, wrong kind of bra, or their bra is just plain old. Get the right one and get ready for your best run yet. Not sure where to start? We're here to help. We offer complimentary fitting with our expert staff.
The basics: a properly-fitted bra will leave you happier than a pig in mud
---
Have you ever had an ill-fitted sports bra? One that rubs in all the wrong places and leaves marks on your body long after you're done running? (Chafing… OUCH!) Have you ever felt like your ladies just have too much bounce? Or that your bra band is too loose? Or that you can't breathe when you're running because the band of your bra is too tight?
You don't have to live with bad bra. Learn more >>
For most women, one bra won't be perfect for every activity.
Different Impact = Different Bra
---
You don't want the effect of your unsupported sports bra to take away from crushin' it at your next gym sesh. So we asked a few of our staff members what their favorite sports bras were for different types of workouts.
READ PREVIOUS SERIES POST
Christina Morrow / Run Camp Series - Vol. 3