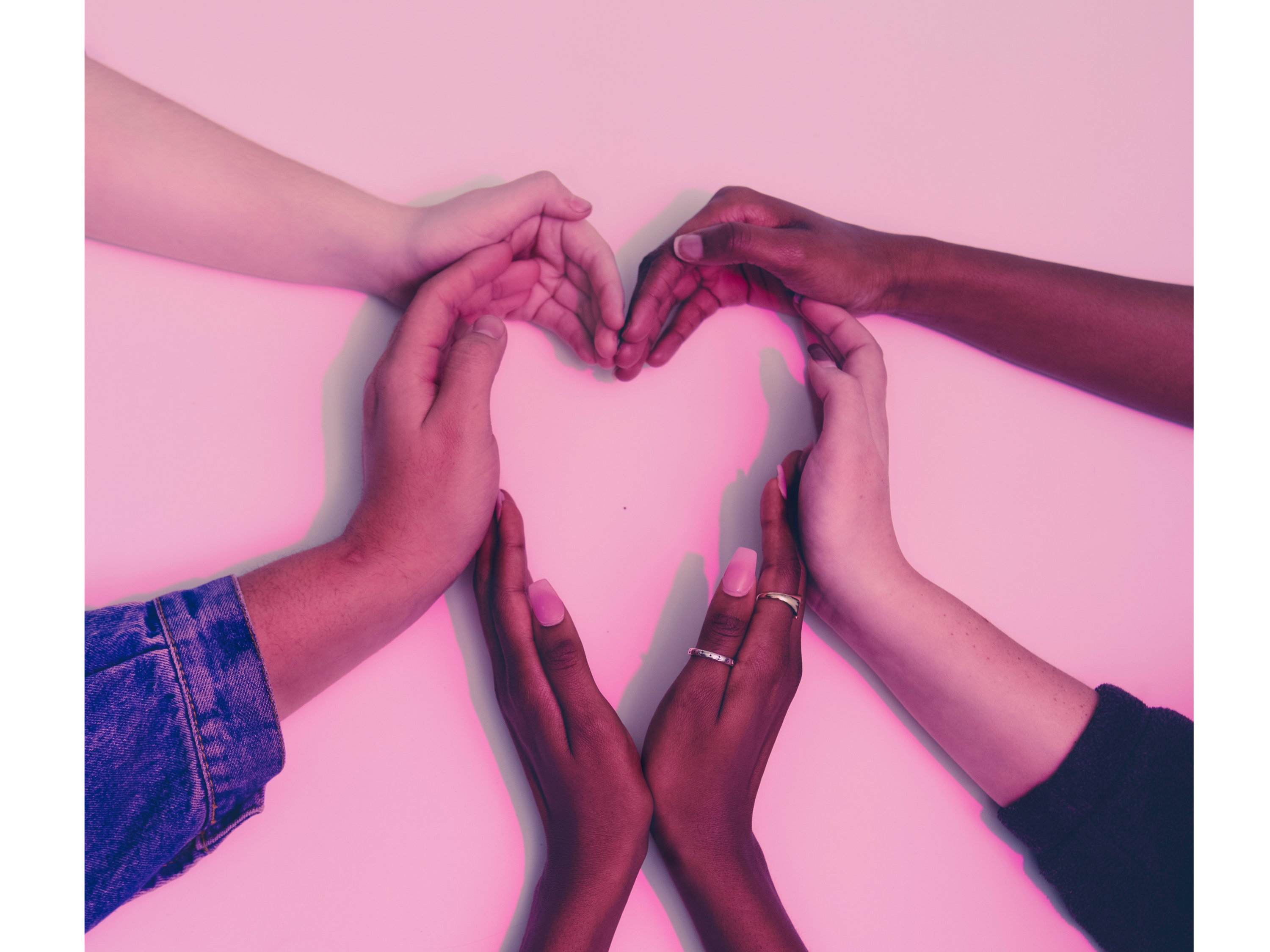 It's finally February! Who else felt that January was 500+ days long? Especially if you live in Michigan, the weather has been crazy the past few weeks.

Now as we enter February, or otherwise known as: a month of heart-shaped boxes, candy, stuffed teddy bears, stealing your children's Valentine's treats, etc. We challenge you to shift that mindset from chocolate treats to treating ourselves to a little bit of self-love.

Here are a few of our favorite ways:
Take yourself out on a date - Yes, we mean it. It might sound crazy and you might be a little shy to do this, but going out by yourself without a friend or your significant other is empowering. You might learn more about yourself in those short hours than surrounded by others. Few ideas: go to the movies, treat yourself to a cocktail, or a fancy drink at a coffee shop. Whatever it is - go alone! You might just discover you love doing this.
Move your body - Go on a walk while listening to a podcast. Head to the gym. Go for a run! Whatever it is, just move. It will feel so good afterwards! Sometimes we just need to take a step back, clear our minds, and get that blood flowing to feel like a whole new person.
Start your day with positivity - I know, this is easier said than done. Have you ever woken up and instantly felt like you woke up on the wrong side of the bed? You have the power to change that perspective! Take a few minutes before getting out of bed and think positive thoughts. Tell yourself you are amazing, incredible, going to conquer the day. Whatever it is, say it and believe it!
Social media detox - Do you find yourself mindlessly scrolling on Instagram and Facebook, and for what? Maybe playing a little bit of the comparison game? Spend 24 hours without your phone. No scrolling, no texting, just hide it and forget about it. When we step away from our phones, we realize new opportunities we enjoy doing other than "scrolling."
Try something new - Do something that scares you! Get out of that comfort zone and embrace the unknown. The more you do this, the more you will find your passions, hobbies, and a wonderful community.
Calm your mind. - Take 5 minutes. Calm your mind. No television, no phone, no distractions. Just sit and breath.
Learn to say "no" - If it's not making you happier, it's not worth your time.
We are all human. - Maybe today didn't go so well. Maybe you missed a big deadline, or were late for after school pick-up. Give yourself some grace. We are all human and we can't do it all. Knowing this and accepting it will help you feel less anxious and the need to be perfect 100% of the time.
Light your fire. - Find what lights your fire. Think about the things that make you happy and hold on to that. Do them daily!
Smile - It seems so simple, but often forgotten. Don't forget to smile today, at yourself, with your friends, or even at a stranger in a coffee shop. You don't know how much it can lift someone else's mood!
What are some your favorite ways to do a little self-love?