Whether you're a new mom, a mom-to-be, or anything in between, joining a group of women who can be held accountable weekly, create lasting friendships & move - will be a game changer not only on your physical health, but mental as well.

At Gazelle Sports, we inspire movement in every aspect, which is why we have started a Moms on the Move group in two of our locations: Kalamazoo & Birmingham.
---
Here's why you should join this amazing community: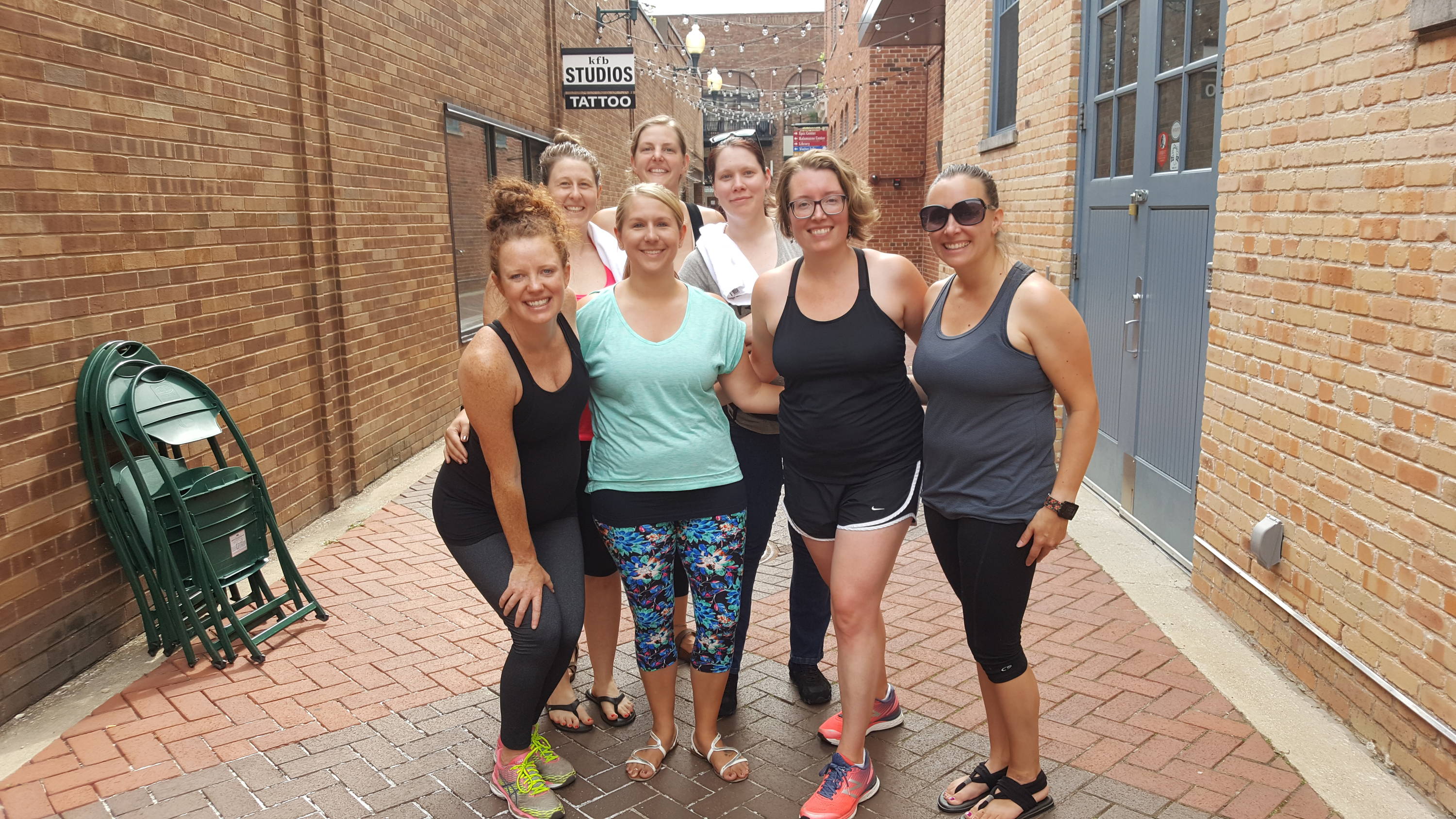 from Chaney Bear, Moms on the Move Coordinator in Kalamazoo:

"It has been an amazing first summer of Mom's on the Move in Kalamazoo."

Grow Relationships:
The vision of the group is to connect Moms to each other and to the community. We have a circulating group of about 40 moms that come to the weekly run/walk on Thursday nights and special Saturday events with our 6 community partners that provide free classes for our Mamas.

Support One Another:
Not everyone makes it every week, but we love it when they do!
This free group has opened the doors for friendships, education and access to movement. This is a supportive group of Mamas that are super accepting.

We are all on this parenting journey together, it takes a village!
Information on the Group:
The Run/Walk group meets every Thursday at 6 pm at Gazelle Sports Kalamazoo. This is a free group, no need to sign up, just show up! There are two free events remaining for the summer:

August 4th at 9:30 am with Pilates in Kalamazoo at Gazelle Sports
August 18th at 9:30 am with Kalamazoo Athletic Club at the Kalamazoo Athletic Club.
Join the Facebook group & Stay Up-to-Date on all the Events:
---
written by Gretchen Mills, Moms on the Move Coordinator in Birmingham:
Build a Community:
"As a new mom in a new city, hours away from family, it was overwhelming to think of making new friends. I have always loved running and staying active, but it is a challenge when a good night sleep is scarce. Moms on the Move has been a wonderful way to motivate and meet moms and dads in all stages of parenthood."
Parent Tips:
Each week our conversations run from race strategies, to introducing solid foods, to potty training, to long run nutrition. Everyone is eager to share tips and tricks and I can't wait each week to see everyone and see what new faces join. To hear similar stories to my own or hear that some mom is having similar struggles or miles stones as another and simply knowing they are not alone is amazing.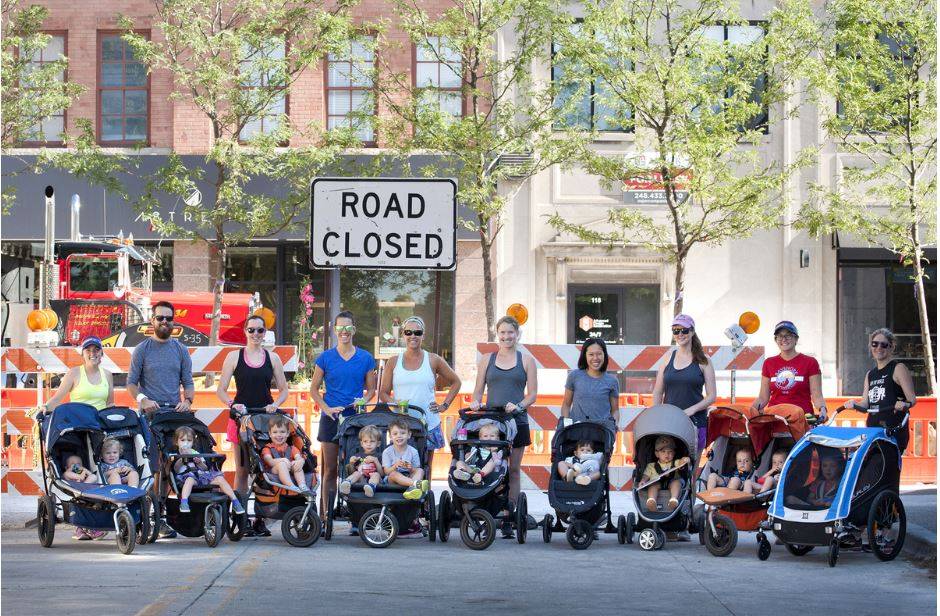 Never Alone:
Moms on the Move has grown from a running and walking group to a community of parents sharing and helping each other grow.

This group is perfect for moms and dads who want to stay active and build a community of friends for themselves and their children.

Create Friendships:
"My kids get almost just as excited as I do each week knowing they get to see their friends! Now as a mom of two and in city that is now home to us it has been wonderful to meet so many like-minded friends and watching my children do the same!" - Gretchen Mills