written by Cara Zerbel, Community Events Manager
"Get Out and Go" could mean anything. It could mean "Get Out and Go for a Run". It could mean "Get Out and Go Walk on the Beach". It could even mean "Get Out and Go Explore Downtown Grand Rapids" or "Get Out and Go Walk along the Detroit River". For Gazelle Sports and Michigan Awesome, it means "Get Out and Go Move in the Great State of Michigan".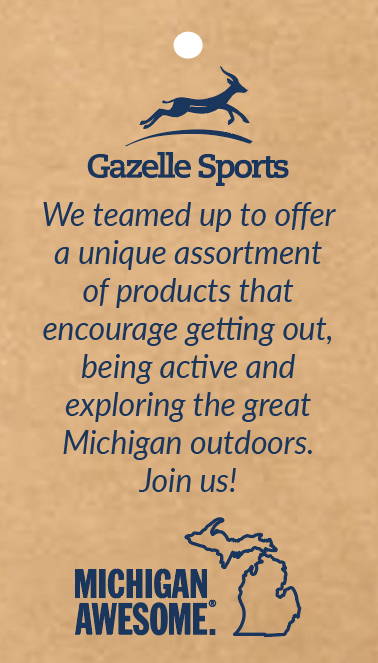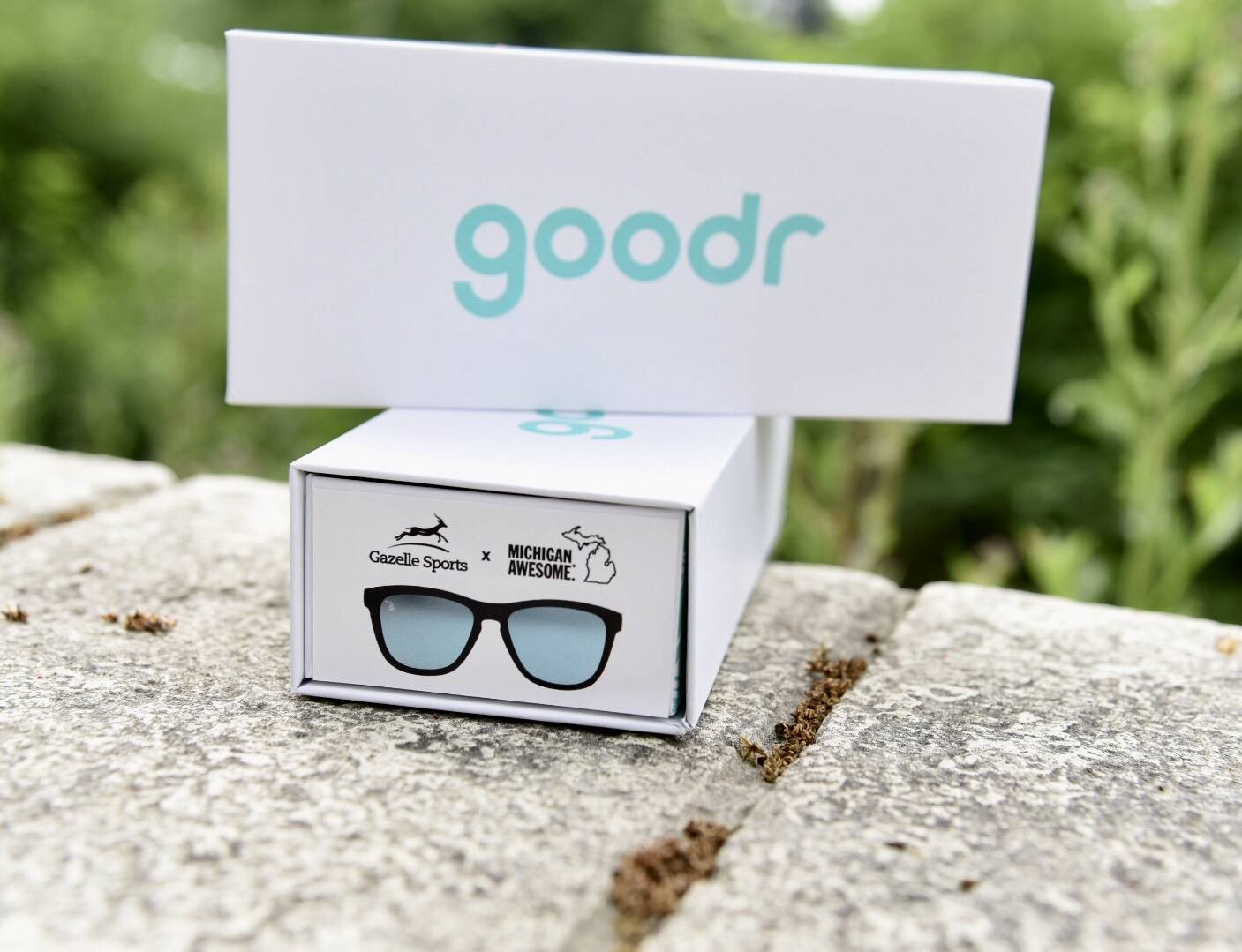 For the last year, we've partnered with Michigan Awesome to curate a collection that highlights what we both love about the mitten: the places, the people, and passion for the outdoors. We printed on shirts and ordered stickers. We sold hats and frisbees, customized sunglasses and embroidered jackets. We even patched some flannel! We sent the love of movement in Michigan out into the world, and crossed our fingers that you'd wear it hiking the dunes, running downtown, or biking to and from work.
This past fall, however, we realized celebrating moving in Michigan simply wasn't enough. Sharing it with our customers and fans wasn't enough. Our outdoor spaces have become more vulnerable than ever, and as local businesses with communities reliant on access to safe, clean, accessible green (and blue!) spaces, we needed to do more. That's how a pom beanie turned into an investment.
As part of our latest collab collection, we created the "Get Out and Go" beanie. Featuring a sunset against a tree line, and the blue sky we've all come to love, we wanted this hat to do more than keep your ears warm. We wanted it to make a difference. We didn't want to just make a donation to a single one-time project. We wanted to invest in long term change, and environmental stewardship. So, we turned 75 beanies into a $750 donation to the Michigan Environmental Council. Why MEC? Across the state, MEC works with over 70 different organizations to promote public policies that ensure Michiganders will enjoy clear waters, clean beaches, beautiful landscapes and healthy communities for years to come.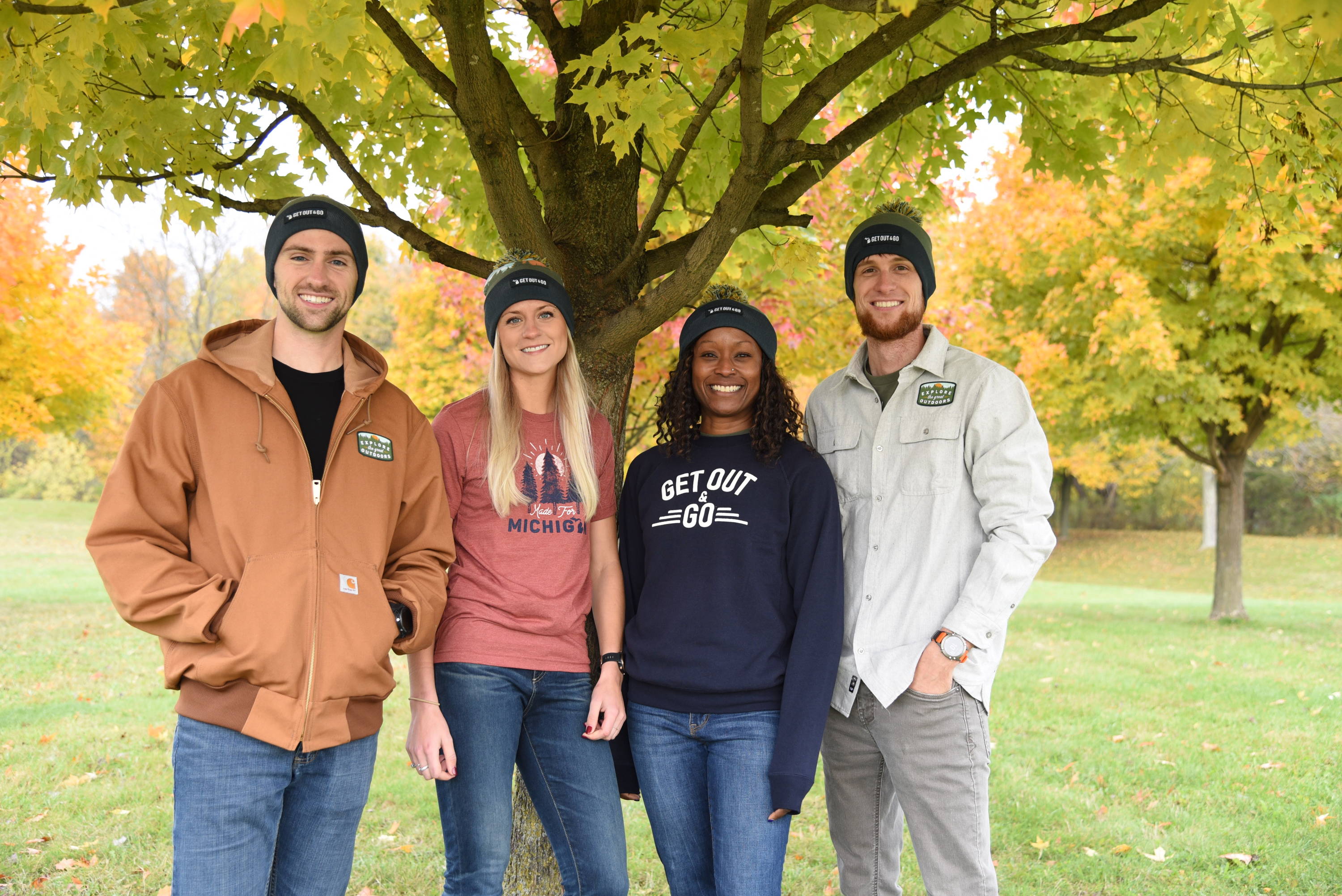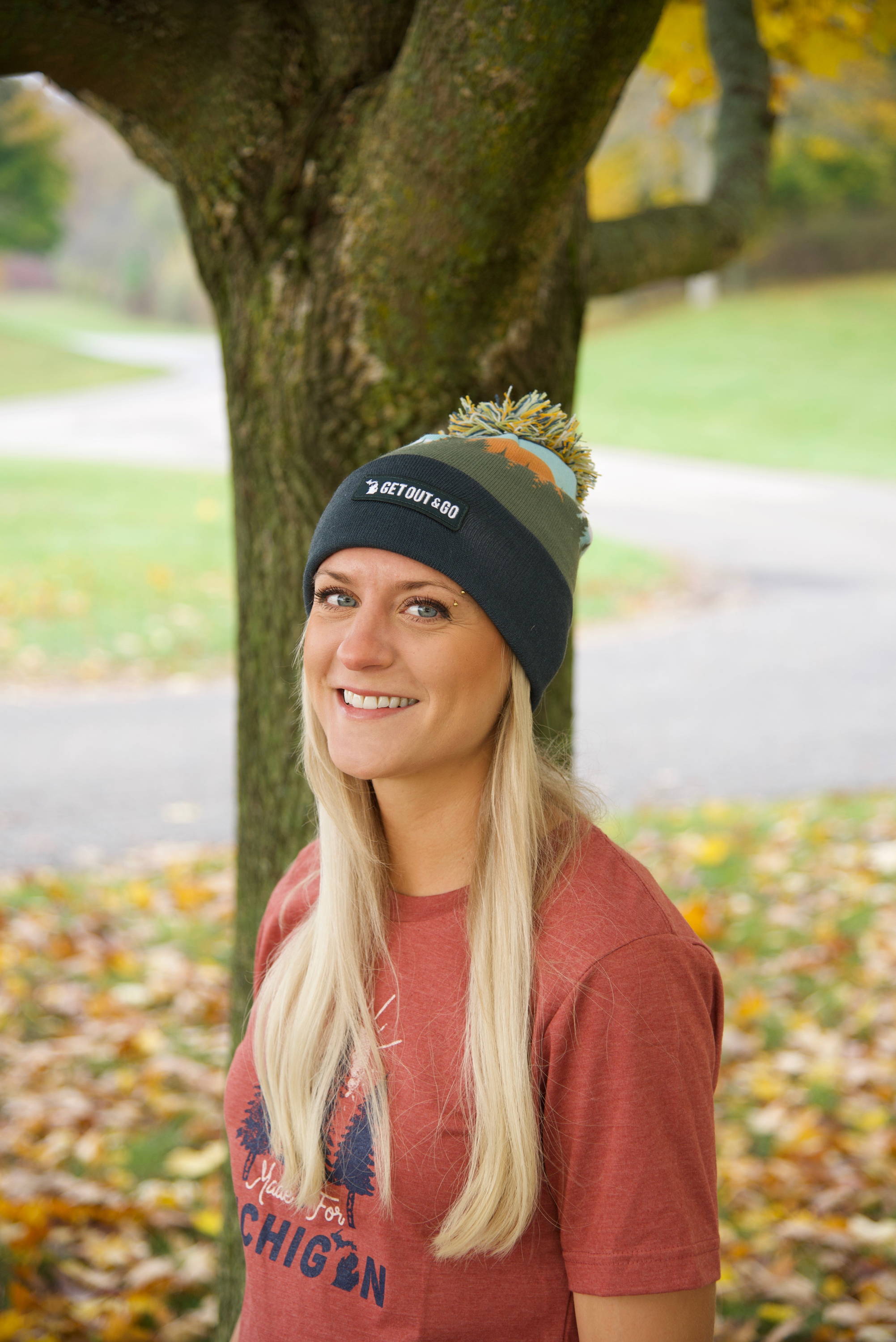 Each of our business decision makers can make choices about supply chain and how we package our goods. We can set expectations on recycling within our stores and warehouses, but our ability to effect change can feel locked to the decisions and actions that we have direct and immediate control over. Although we're experts in our channels, and need to continue our work to make an impact where we can, we recognize that we can make an even broader impact by investing in our state partners who are working to build a future for Michigan that will allow us, our kids, our grandkids and future generations, to experience the beautiful and healthy environment that we've had the privilege to enjoy. So get out and go enjoy the mitten that we are so fortunate to call home, but do so with a heart to take up stewardship of its natural spaces and consider doing your part to invest in sustainable change for all Michiganders.