For some reason I entered the lottery for Chicago 2018
and basically let fate take its course on whether or not I would run a marathon. After all, I had just had two stress fractures in my leg during the past year. Well it turns out fate had its way and my name got drawn and I was going to be running 26.2 miles. What in the world was I thinking? I had ran a number of half marathons but for some reason the elusiveness of a lottery entry sounded like a great idea.  
Spoiler alert: the 2018 Chicago marathon was actually the best day of my entire life.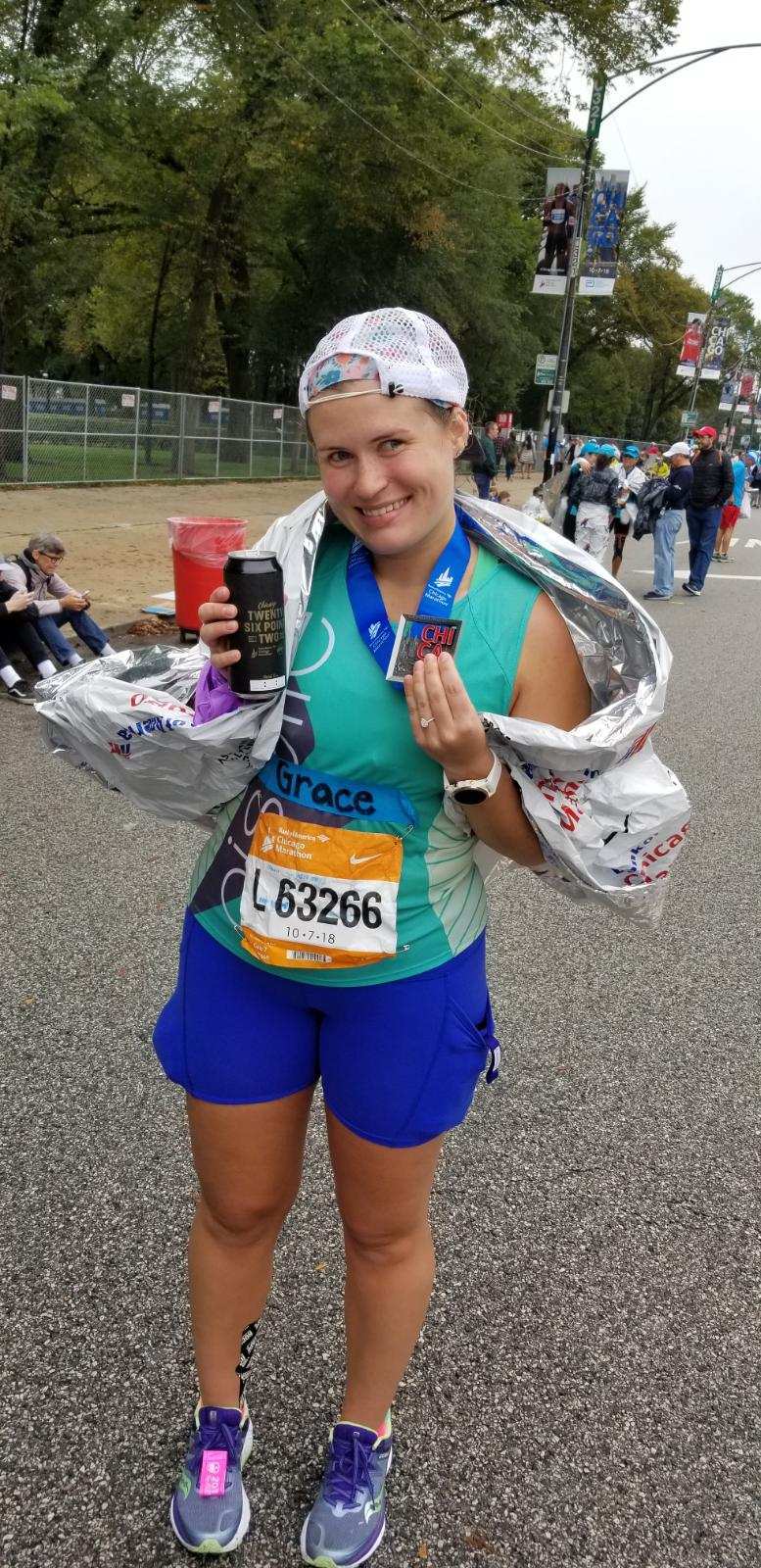 "There really is not a more incredible feeling than crossing that finish line"
Here a few fun things I learned while training and running the race:
1. You will ALWAYS be hungry during training. Literally. All. The. Time.
2. Your body is going to hurt, that's part of the work!
3. You will be tired and act like a cranky toddler on occasion (sorry to my friends and family!)
4. Always think you are going to chafe on every run so you always put way more body glide than necessary on
5. At ALL medical aid stations take the vaseline and take the biofreeze, you will not regret it!
6. Smile often, it makes the run that much more enjoyable
7. Bring snacks with you EVERYWHERE (refer back to point 1)
8. Buy running shoes that work for YOU, not just because your friend got a cute new pair
9. Taper crazies are real and you will think your legs are going to fall off and they won't, I promise
10. HAVE FUN WITH IT!
I'll be the first to admit, the week leading up the marathon I was terrified, nervous, anxious; you name the emotion and I had it at some point. Race weekend arrived and I was so distracted by the fact I had to run 26.2 miles on Sunday that I don't think I thought about anything else (besides the pizza I knew I was going to eat the night before the race). But I survived my first marathon and I know you can too! It was honestly the best day I could have ever imagined right down to the aches and pains and the unforgivable blisters I got on my feet. And surprise, I got engaged at the end which also adds to the reasons why this was the best day ever! I undoubtedly will do it again. There really is not a more incredible feeling than crossing that finish line and feeling that sense of accomplishment of running your first marathon!