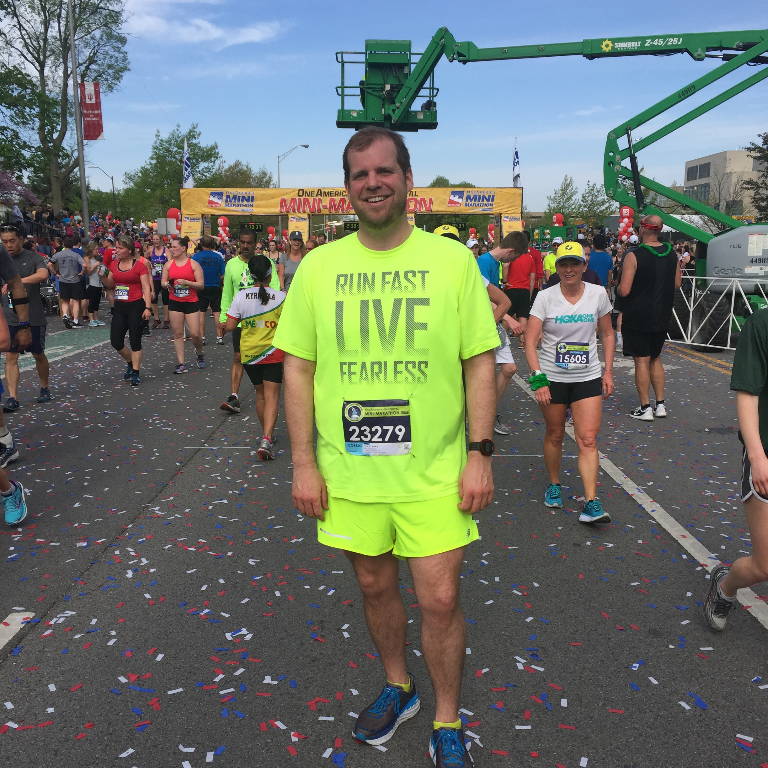 It was a Monday when I opened my email on my lunch break and there was an email from Gazelle Sports. The subject line read something like this: "**LAST CHANCE** Summer Run Camp sign-up."
It was exactly this point in my running journey that I needed some accountability with my running as I was falling off the bandwagon. I had a lot of questions racing through my head but knew I couldn't attend the informative meeting.
The next day I called the store and asked to speak with Grand Rapids Run Camp Coach, Rob. He answered all of my questions regarding the days the group met and whether they utilized a training program, to help with the accountability piece. My schedule worked with the program so it felt like it was meant to be.
I was still very skeptical because I'd run with various organized running groups in the past. In those experiences, it felt like a lot of the runners "did their own thing" and I was left running by myself. I knew that running alone wasn't something I wanted if I was going to pay to run with a group. At the end of my phone call, I was invited to check out Run Camp the very next day. I took Rob up on the offer and enjoyed that evening run. I had a good feeling about the group right away; several people greeted me and made me feel a part of the group even though I was just "visiting."
I made the decision to join Run Camp and I can now say it was the best decision I have made in regards to my health and well-being. The aid stations throughout the routes, my very own personalized training plan, and the family atmosphere are some amazing perks to this group.
Run Camp and the people within the group have helped me immensely in regards to being dedicated, pushing my limits, accountability, meaningful friendships, and an all-around great experience.
One last piece of advice, do not let the Lydiard training method scare you, intimidate you, or make you nervous. I have trained for two full marathons using this methodology and I'm a firm believer in it, because it works!