Meet: The Product Flow Team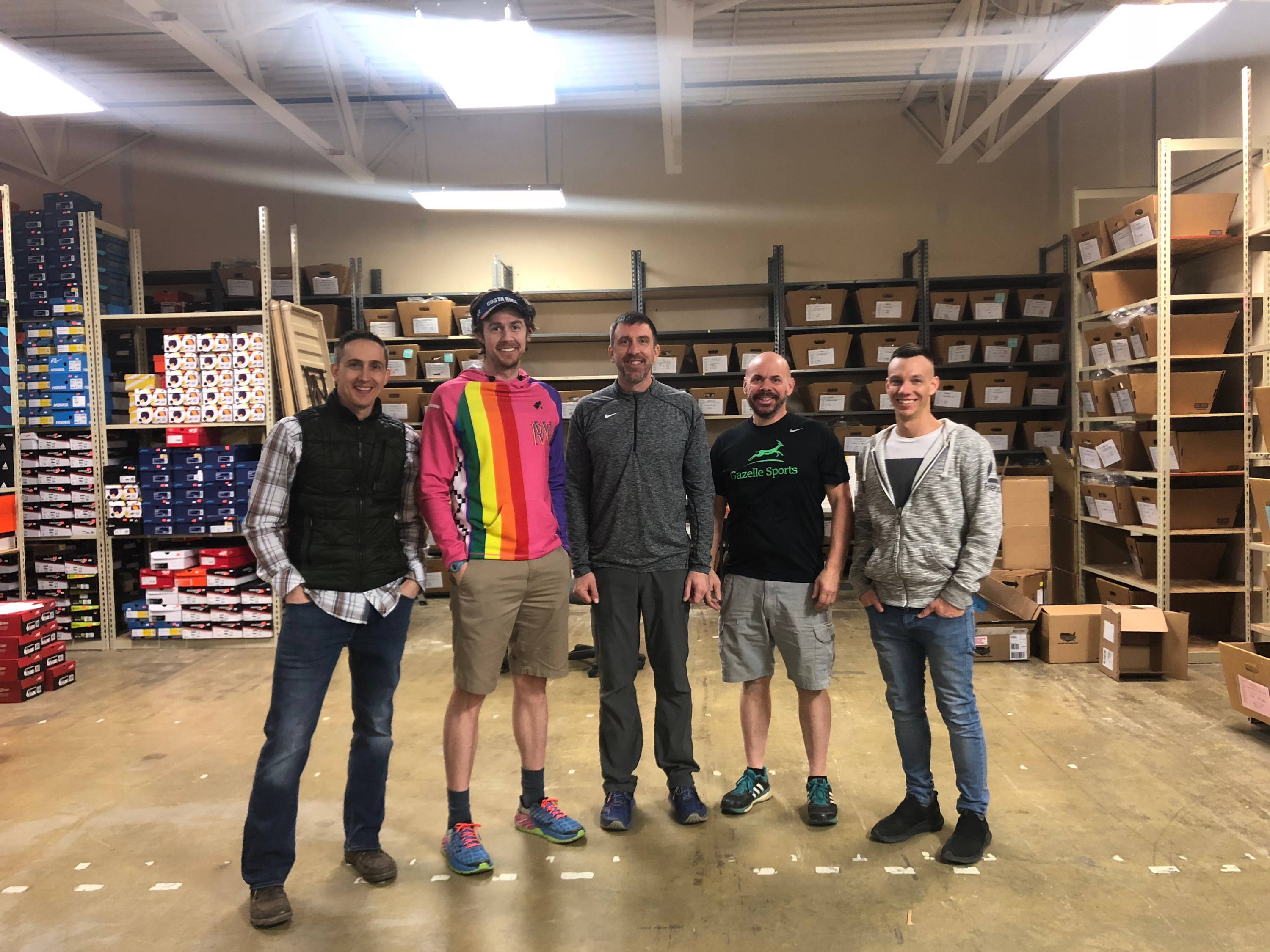 From left to right: John, Patrick, Eric, Todd and Corey
Our product flow team is made up of 5 individuals who work out of our Distribution Center in Grand Rapids. They might be behind the scenes at Gazelle Sports, but their hard work never goes unnoticed.
One of the Product Flow teams' main responsibilities is receiving deliveries from our different vendors (between 20-300+ cartons per day!) Once the cartons arrive, they are responsible for making sure that each item in the carton matches the vendor packing slip included.
In other words, the product that you see on the floor at our five stores, arrived to our Distribution Center first, was sorted and tagged by our Product Flow team, then sent on our weekly truck runs to our store locations.
Let's just say: it's never a slow day for this crew.
Other Responsibilities Include:
Checking in and back stocking Team Gazelle (Gazelle Sports Soccer) product.

Working and shipping out all products to Amazon.

Shipping ecommerce orders.

Sorting and delivery of Girls on the Run shoes.

Delivering product to the stores with the DC truck on Tuesdays and Fridays (yes, this happens weekly!).

Gathering product from stores that is being sent back as a return to the vendor.

Supporting expos and other offsite sales.

Inventory accuracy. Our Product Flow Team maintains a 99% inventory accuracy rate!
Since January 1st of 2019, they have checked in, boxed up, put labels on, and shipped out 2,679 items to Amazon.

Eric and John (pictured above!) have been with Gazelle Sports since 2000!

The DC truck (that makes two weekly runs!) is a 16 foot box truck that can hold about 7 pallets worth of product in it. (There are almost 200,000 miles on it!). If you ever see us on the road - give a wave!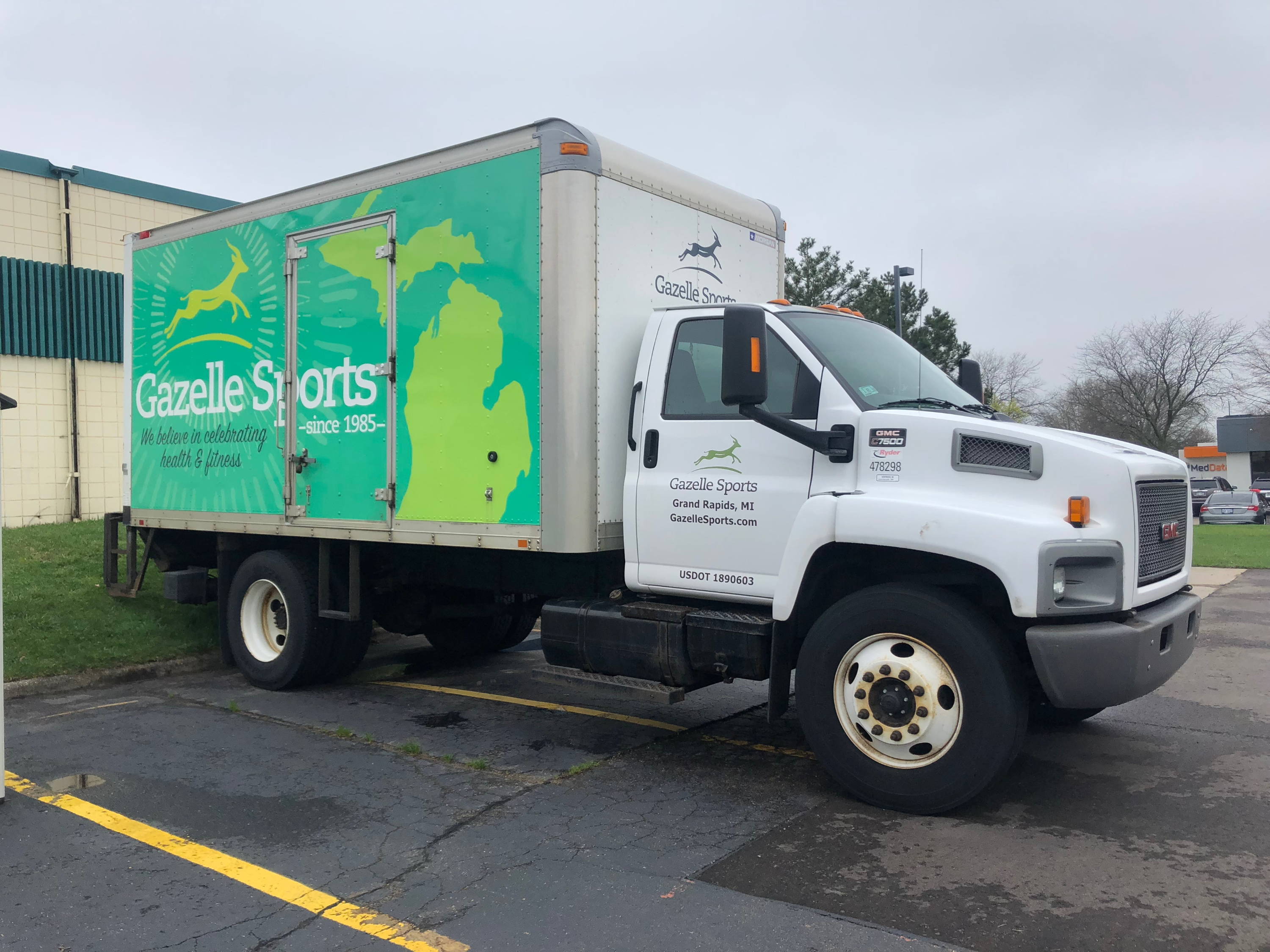 What are your favorite ways to stay active?
"I love doing CrossFit right in my garage!" - John
"I enjoy staying active in more ways than just running. Anything that is sports related is my favorite.Volleyball, swimming, anything. I've done the Grand Rapids Sports and Social Club which was such an awesome way to combine my love for sports and staying active." - Patrick
"What don't I do? I love to bike, trail run cross-country and telemark ski, and some may even call me a mountaineer." - Eric
"My job is active all day, so after work I nap. ;) Okay, not really (haha) but, I do a lot! I bike, coach cross country, time races, run, not as much as I use to, but trying to get back into that as well. I don't stop much!" - Todd
"I'm an early riser and wake up early everyday for some cardio and weights. It's a great way to destress for some long days ahead, as I work another job aside from Product Flow." - Corey