When you slip on a shoe, tie the laces, and go about your day - I'm sure less than 5% of us think about how the shoe was made.

I know I sure didn't before our trip to the New Balance Factory in Lawrence, MA.
We see a shoe arrive in a shoebox and we think nothing of it. But when you actually see a shoe made behind the scenes in manufacturing, you have a new outlook on each pair of shoes you place on your feet.
Hundreds of people putting together one shoe just for you.
That's what I saw when I visited the New Balance Manufacturing.
If you remember from my previous blog, How New Balance is Family, you remember me mentioning my experience of the Plant Tour.
I visited New Balance back in December 2018, and we were taken on many tours, one of them being a Plant Tour, where we got to see the making of the 990. (Spoiler alert: I now own a pair).
The 990s are New Balance's most popular shoe. We were able to see this shoe made from a piece of leather to final fold of tissue in the box.  
From the stitching, shoelace holes, "Made in USA" stamp, to the infamous "N" sewn on, it was awesome to see this one shoe come to life. After the stitching is all complete, the sole of the shoe is placed on and then put in the heat to form the shape.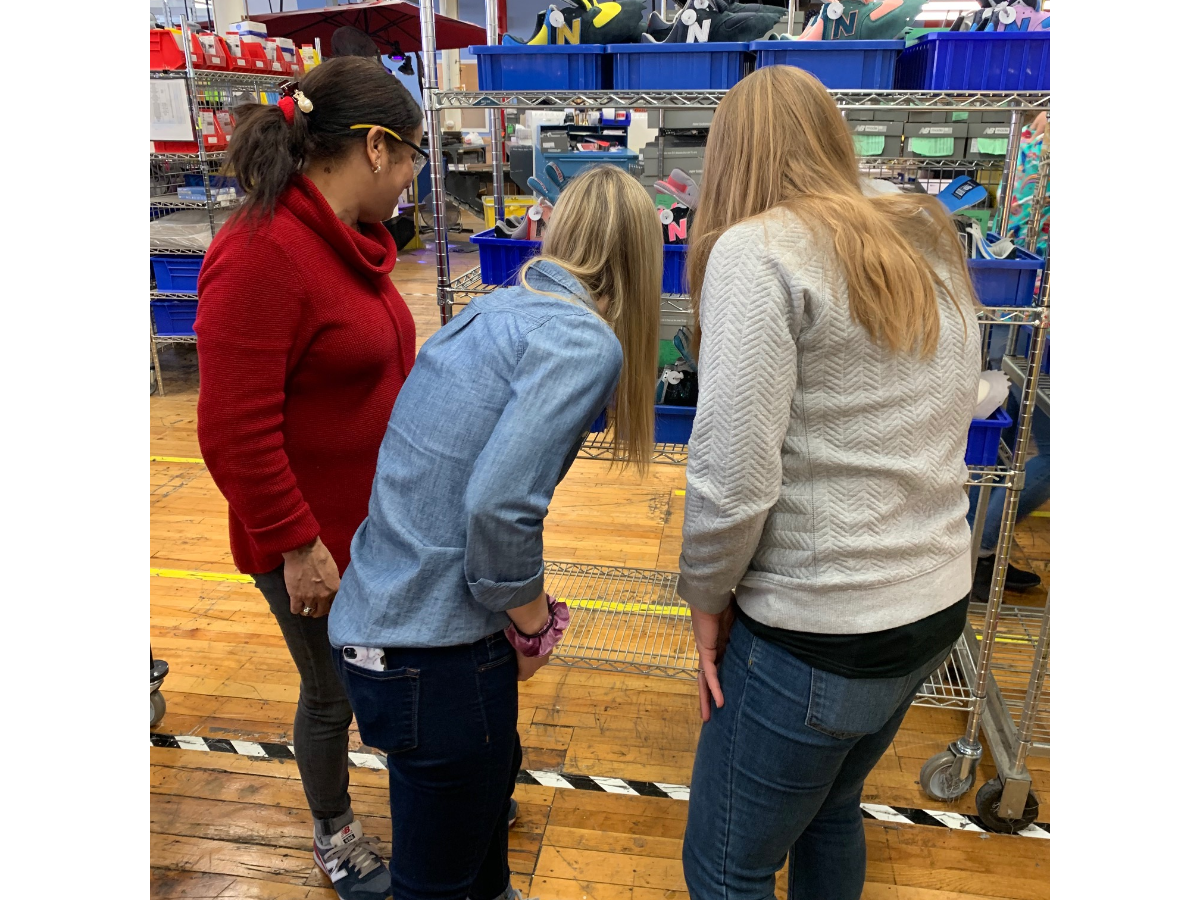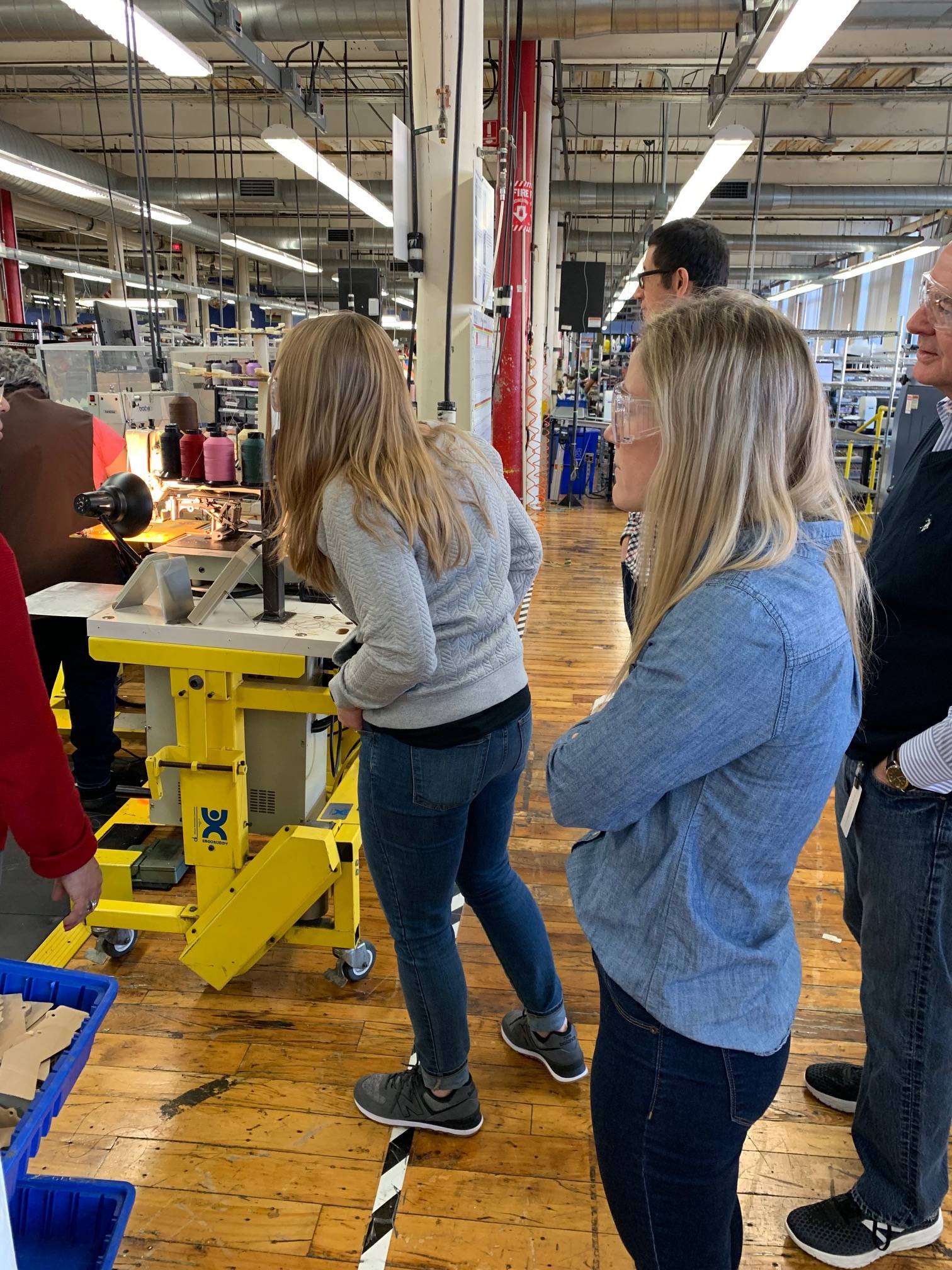 As you watched each worker at their station complete their task, it was inspiring how they knew exactly what to do each time. Never missing a beat (even with our eyes watching in awe)!
After the sole is placed on, the shoe is then put through a metal detector to make sure there are no pieces of metal in the shoe. And ta-da! Once the "okay" is given, everything is set and ready to ship for consumers.
Over 1,600 pair of shoes are made daily in the Lawrence Facility!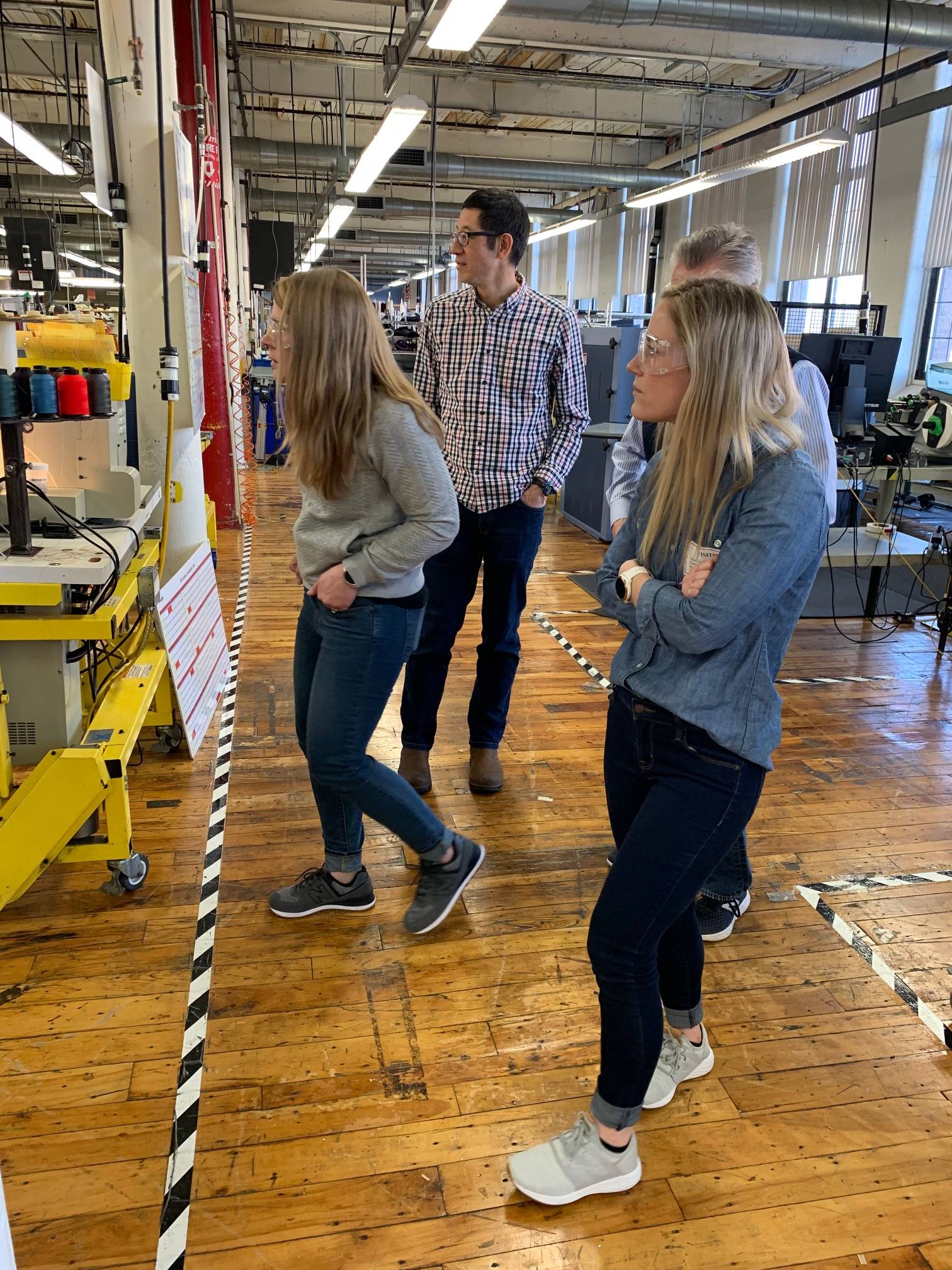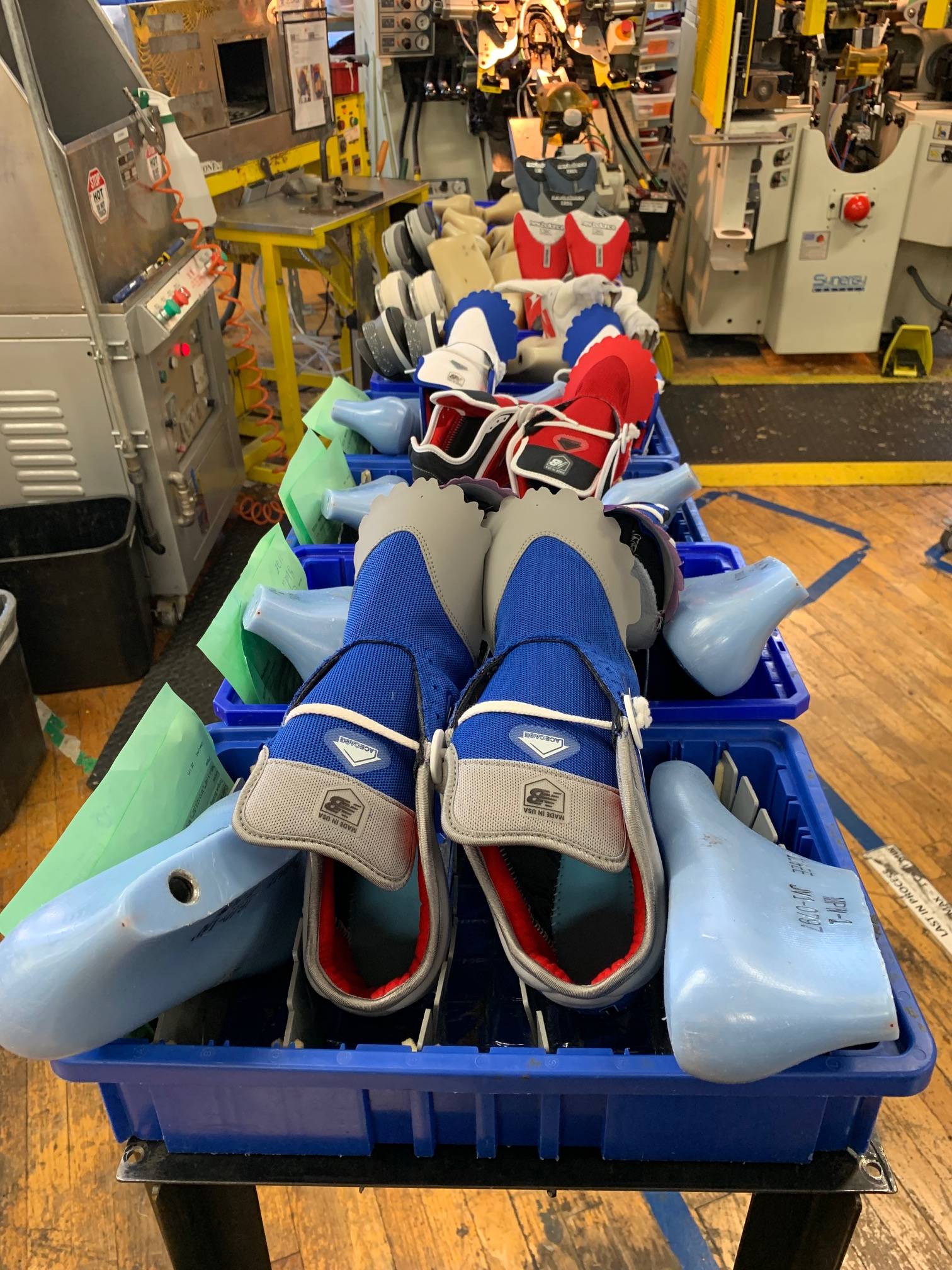 I don't believe in magic, but watching these shoes, those people and the true essence of the 990 come to life, something amazing happens daily inside that factory.
Facts about the 990:
990 was launched in 1982

It was the first $100 shoe on the market

Over 15 million pairs have been made since