Gazelle Sports Training Programs
Gazelle Sports along with area experts help you train smarter and have more fun. Whether you are just starting to run, starting over, or are gearing up for a personal best marathon, we will support you with targeted schedules, positive guidance, informative clinics, and fun weekly group training.
Why train with us?
Reach new goals with expert coaches!

Low participant to coach ratio

Exclusive Gazelle Sports participant item

Training schedule & online resources

Educational clinics

Water every two miles on supported group runs

Weekly communication with your training program coordinator and team leader
*Note: our Women's only group in Grand Rapids is
a 5k/10 mile program for 2019*
---
Our Half Marathon/25k/Marathon programs now use the Lydiard Method of training. Click here to learn more about Lydiard Method and some of the great benefits it brings our programs.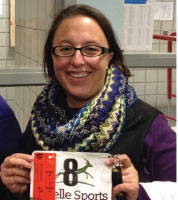 Gazelle Sports can be exactly what you need it to be. The program gave me motivation and confidence, and now I love sharing that with everyone else. You don't have to be fast; you can be slow. I like to say my pace is forward. I'm not the best, but I'm out there an I'm moving. Through the program, I've learned more about myself as a person and a runner and I have made a plethora of friends. Even when I doubt myself and my abilities, I have a bunch of people believing in me and showing me that I can do it!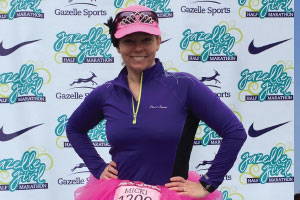 Through Gazelle Sports training programs, I have found a social community that has been there for me an I for them. Being a part of something bigger makes me feel amazing, because it's more than just running, it's community. You get the support you need and the encouragement to keep going. I value the friendships I have made and love being a part of a community that is very welcoming. With these programs, I keep trying, I keep running, I keep living.