Details
Shoes with Soul.
A limited collection benefiting Boston Children's Hospital Cardiac Fitness Program.
Meet Eddie. His Kinvara 11 design was inspired by his passion for biking and playing basketball, so he can keep running circles around his friends while playing his favorite sports.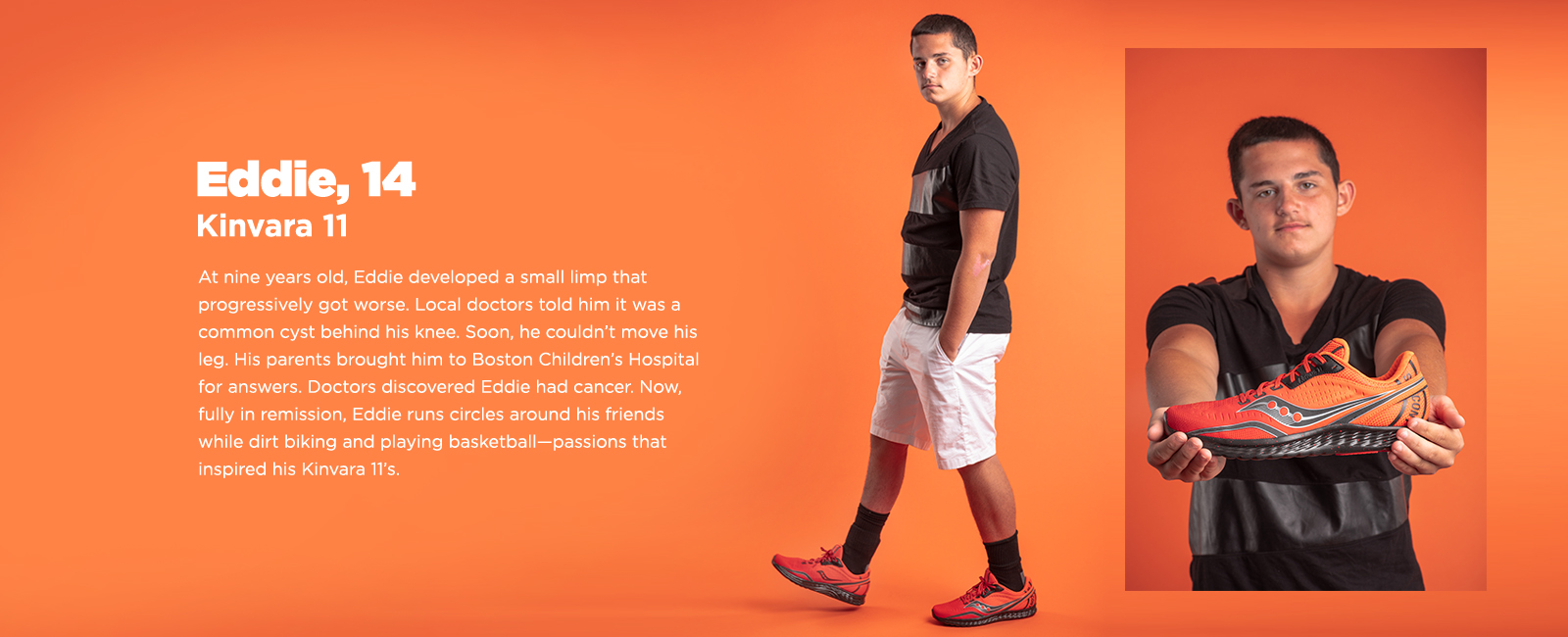 A lightweight feel for a personal best. For those working hard to achieve their goals, the Kinvara 11 has been whittled to be exactly what one needs to be efficient, go fast, chase PR's, and break personal barriers.
Product Details
PWRRUN cushioning maintains the lightweight responsiveness that makes this shoe a favorite for daily training miles or racing longer distances
The flexible sole is designed to quickly transition from landing to take-off
FORMFIT conforms to your foot to provide the perfect fit and feel from every angle
Neutral
Offset: 4mm (28.5/24.5)

Weight: Men 7.8oz (233g) | Women 6.9oz (200g)
Color: Red/Teal
Awards
Runner's World – Best Running Shoes for Every Type of Run (June)
Conde Nast Traveler – 9 Best Running Shoes: "Best for Speed" (June)
Gear Patrol – Best New Running Gear for Spring 2020 (May)
S20551-5
Reviews