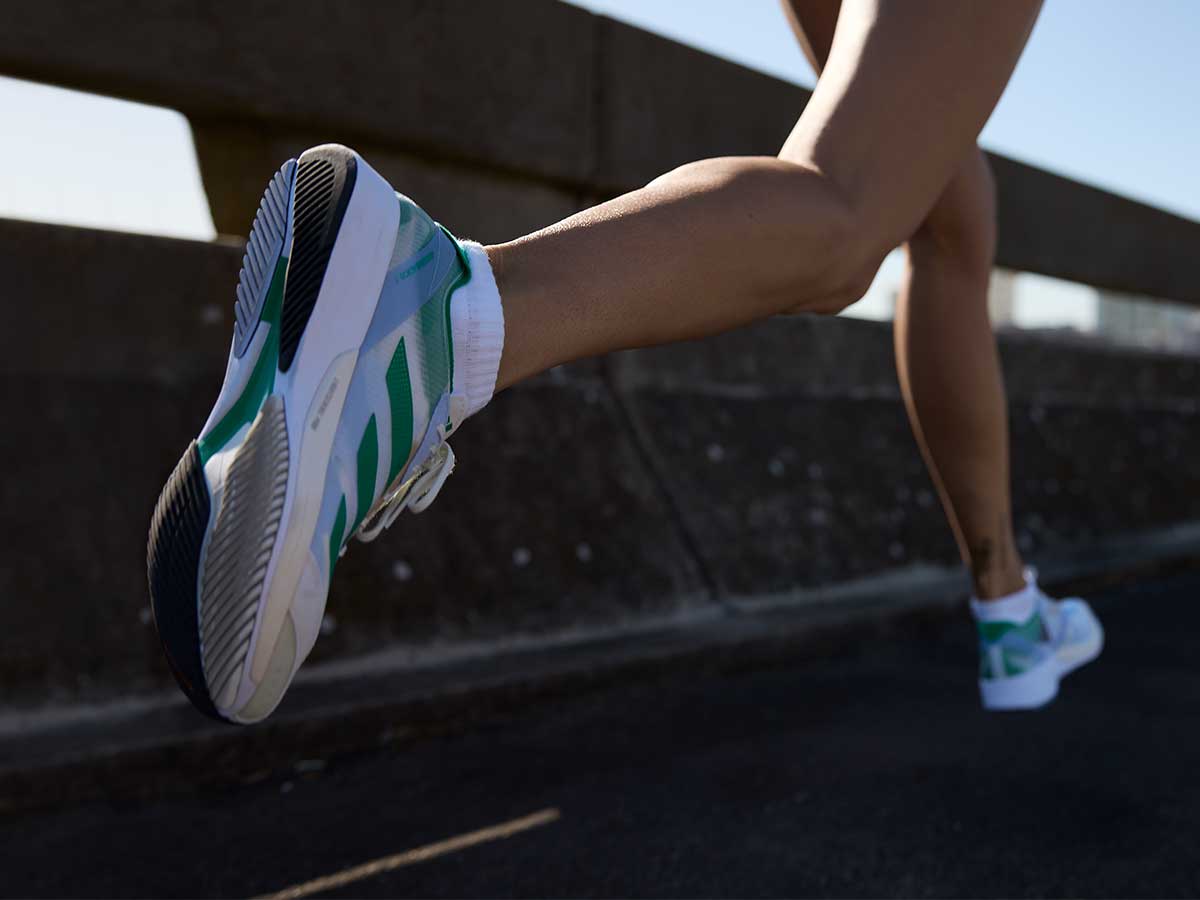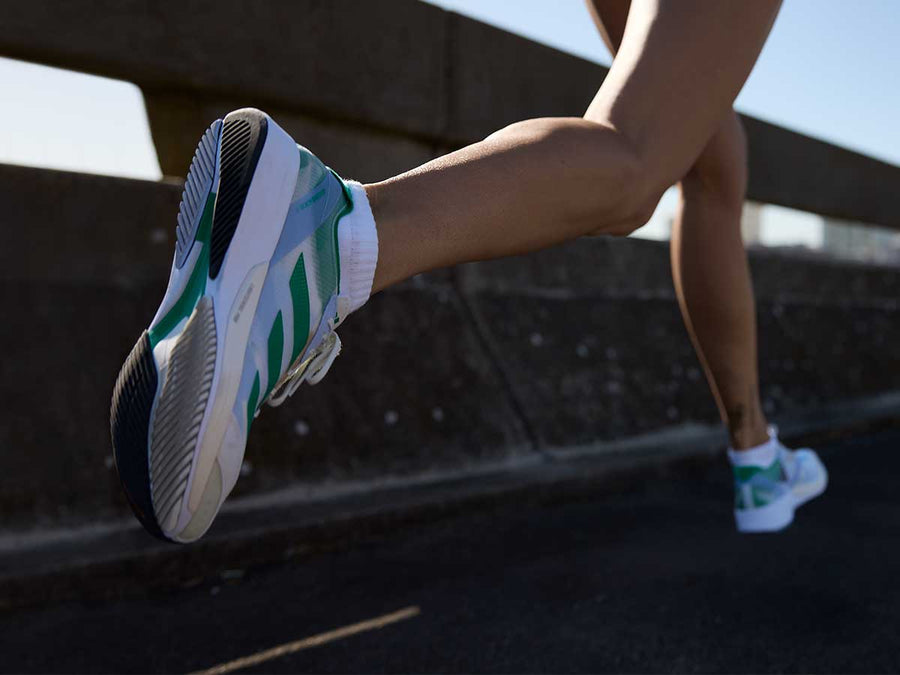 COMFORT MILE AFTER MILE
Adizero Adios 7
Its resilient Lightstrike Pro cushioning helps fight fatigue and maintain energy, making this a shoe that'll go the distance, whatever that distance may be! Breathable, flexible, light and supportive — when you wear the adios, you can say adios to your competition!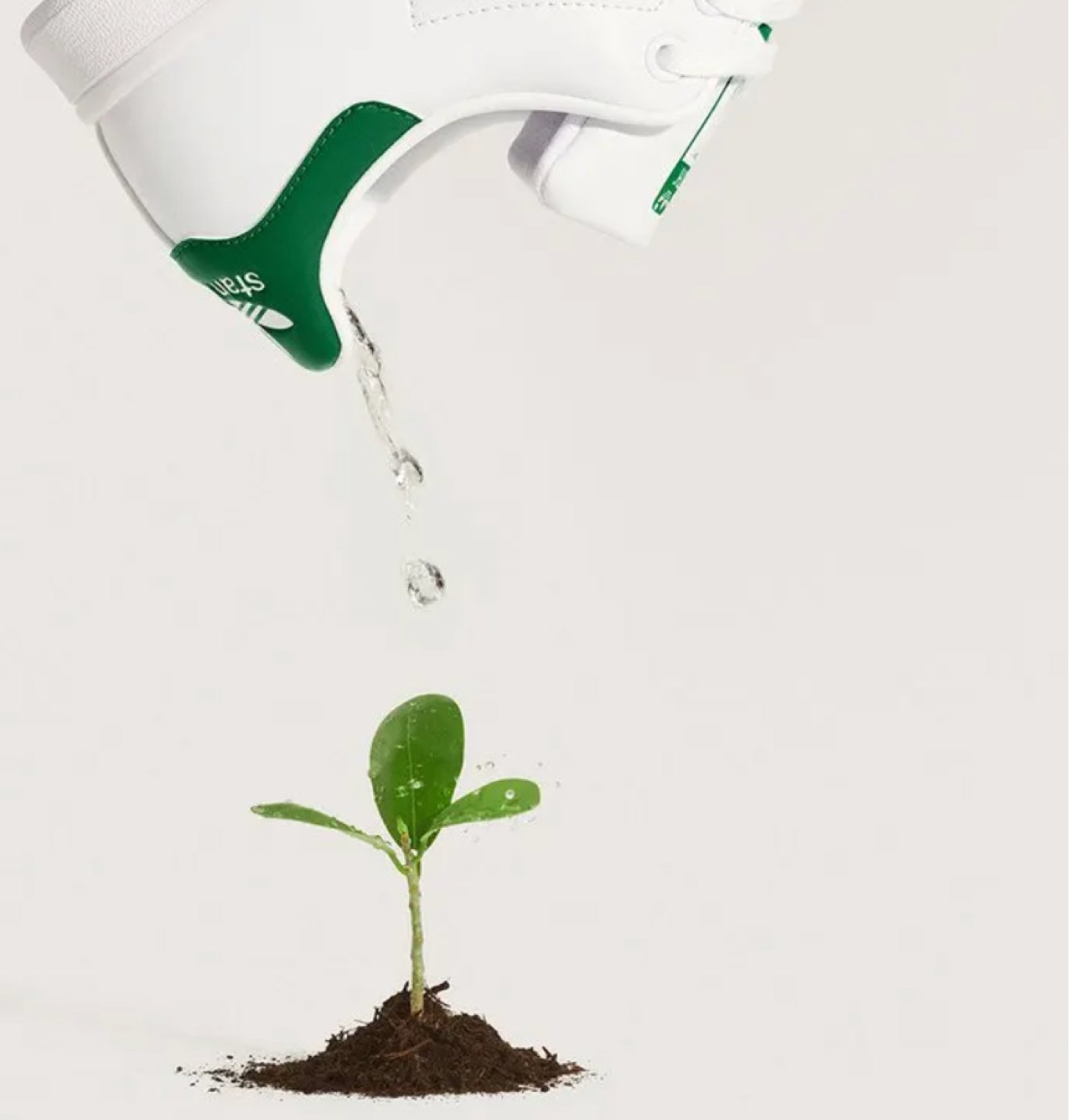 From Plastic to High
Performance Products
By forming strategic partnerships that keep the planet top-of-mind, and consistently creating products using recycled, natural, and sustainable materials, Adidas is dedicated to ending plastic waste so we always have places to run and play. Their collaboration with Parley Ocean Plastic allows them to reuse plastic intercepted on remote islands, beaches, coastal communities and shorelines, preventing it from polluting oceans.

Some other key achievements include:
• Created the Ultraboost 22, made of at least 50% Parley Ocean Plastic, and the rest recycled polyester.
• Implemented Made to be Remade process in which worn products can be returned, then remade into something new.
• Partnered with Allbirds to create their first performance running shoe with less than 3KG C02 emissions per pair.