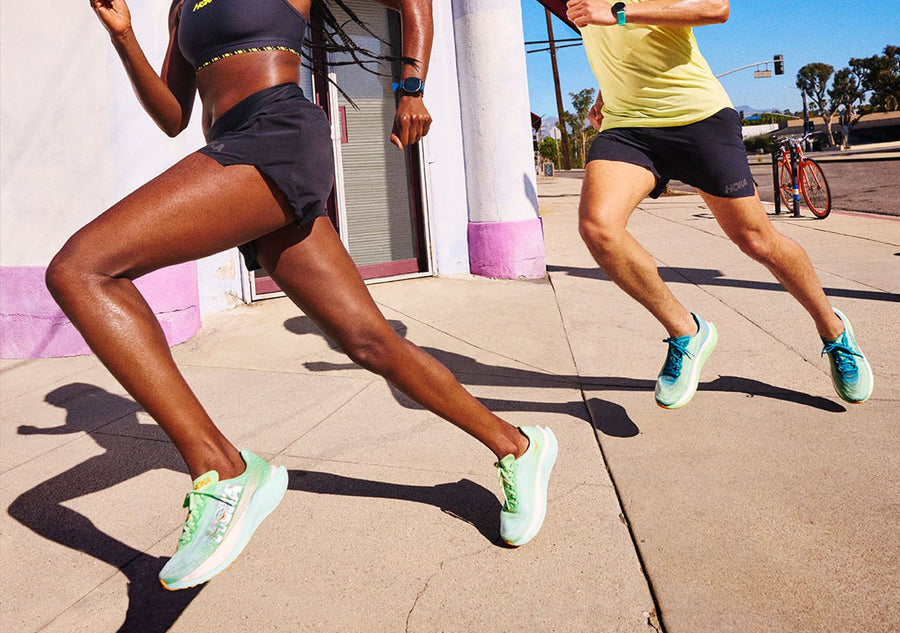 EVERY DAY SUPER SHOE
The Mach X has landed. Get ready to fly.
Plush and propulsive? Yes and yes!  The new Mach X combines all the comfort and cushion you expect from HOKA with the extra pop of a Pebax® plate for responsive push offs that make miles go by fast and easy.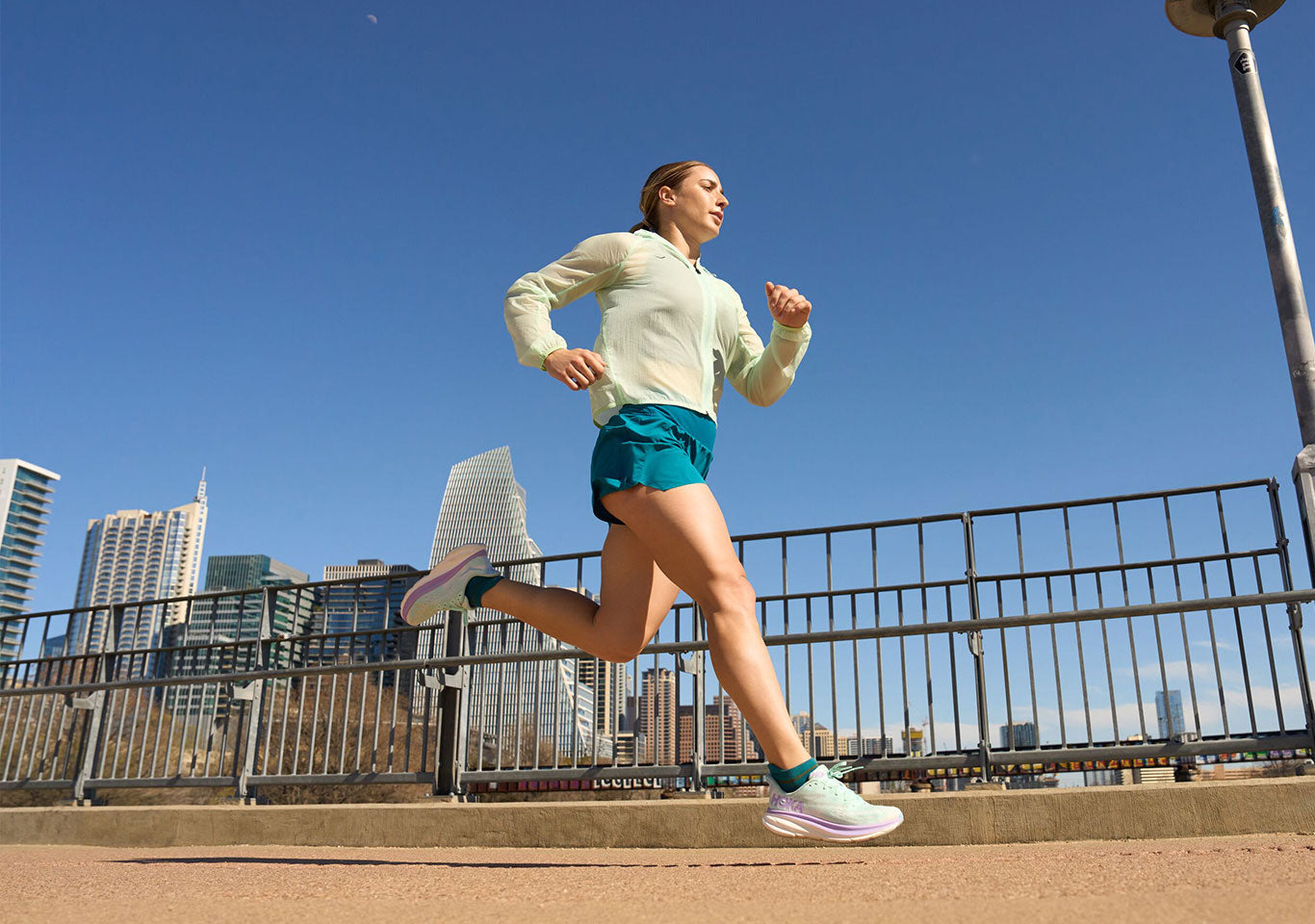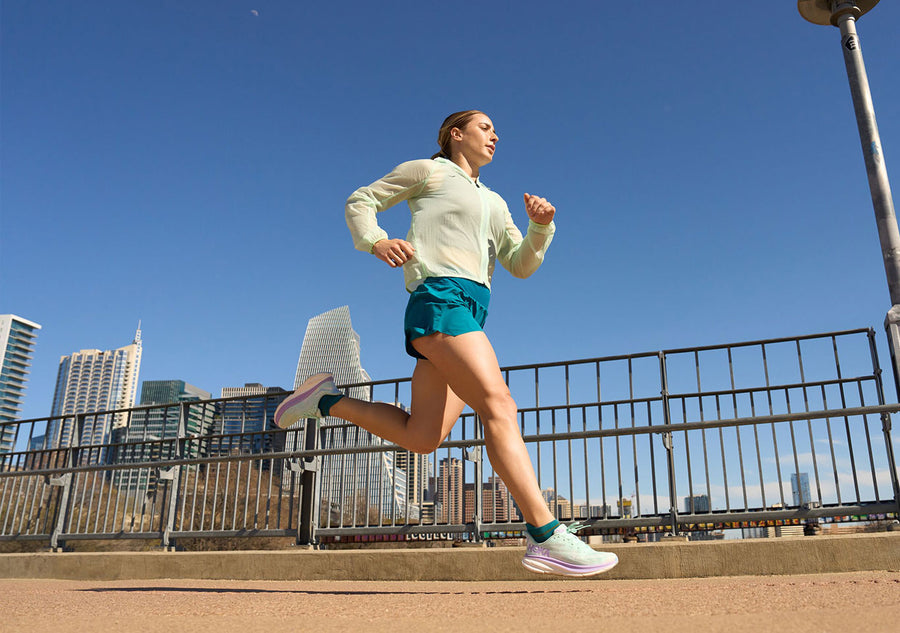 AND YOU THOUGHT IT COULDN'T GET ANY BETTER!
The new Clifton 9
Lace up the new Clifton 9 and you'll be on cloud 9 – trust us! The latest rendition of this fan fave is even lighter, bouncier, and cushier than ever. No matter what level runner you are, in these shoes, you can enjoy recovery days, long runs, and everything in between. We're talking comfortable with a capital C.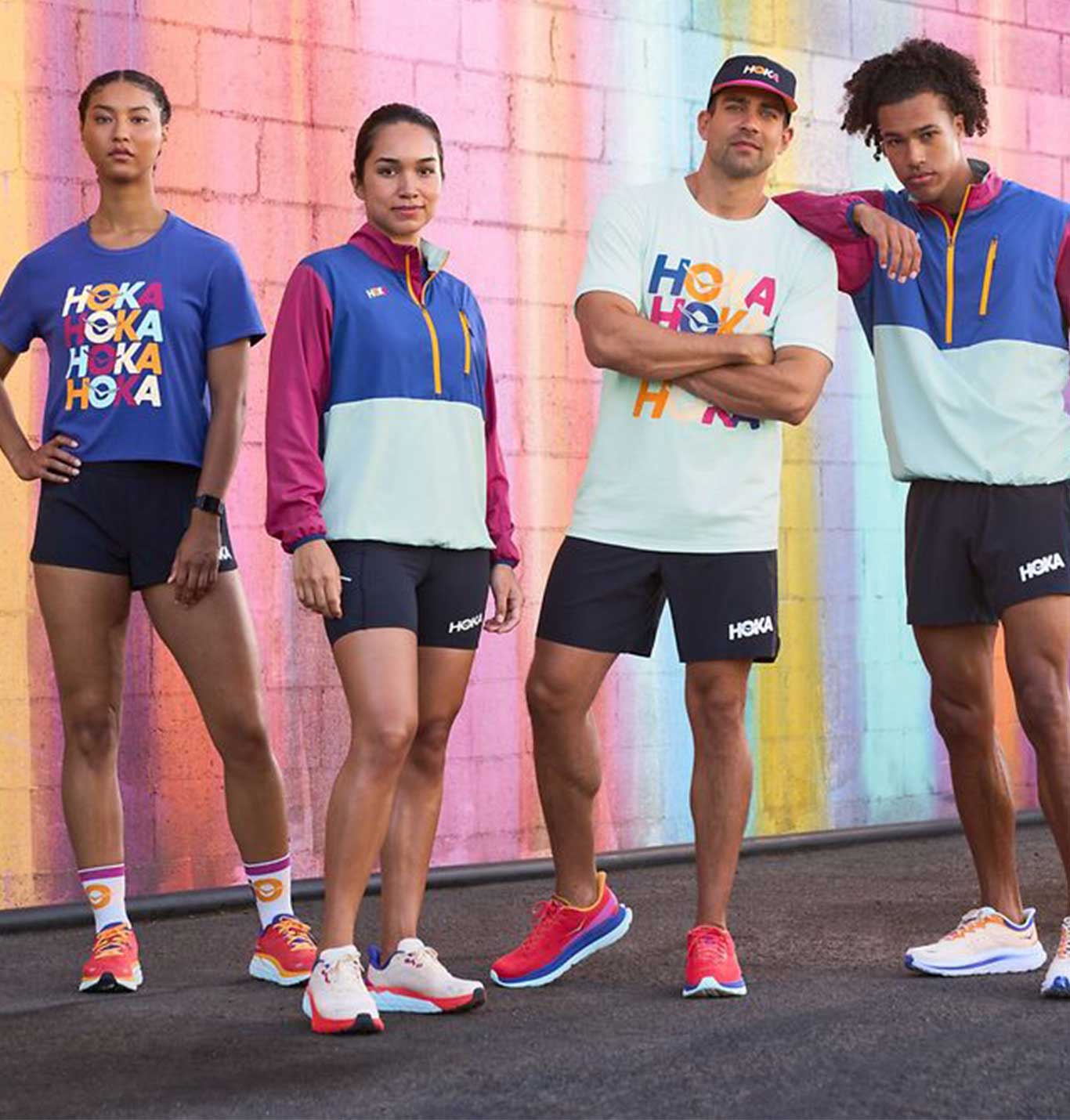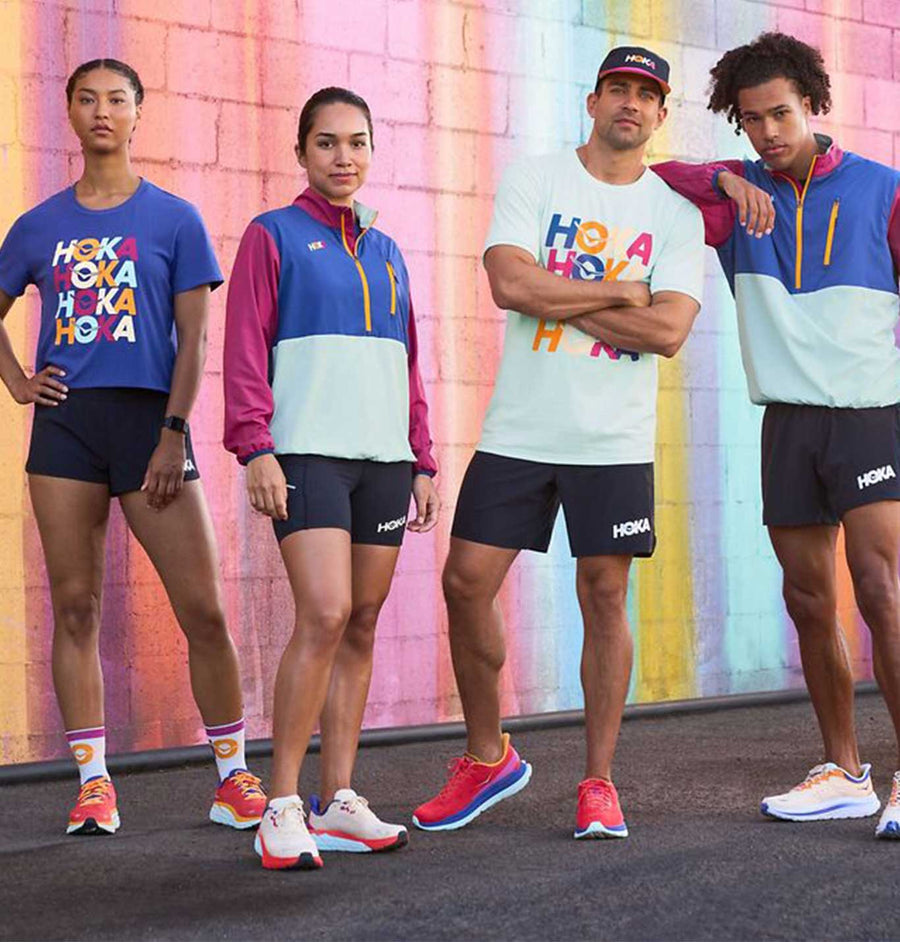 JOYFUL INSPIRATION
HOKA's commitment to spreading the joy of running especially comes through in their exclusive footwear and apparel St/ART pack, featuring vibrant colors that celebrate energy, movement, and the connection and freedom felt when you run. Ah, but they didn't just stop at creating a collection. HOKA teamed up with dozens of artists nation-wide to also create works of art inspired by the colors and theme of their St/ART pack, spreading the joy even further. In fact, our 28th street store boasts a beautiful mural by Kristin Zuller. Using HOKA's colorful palette, it perfectly captures our belief that movement can change your life, and brings joy and inspiration to all who see it. Thanks, HOKA!