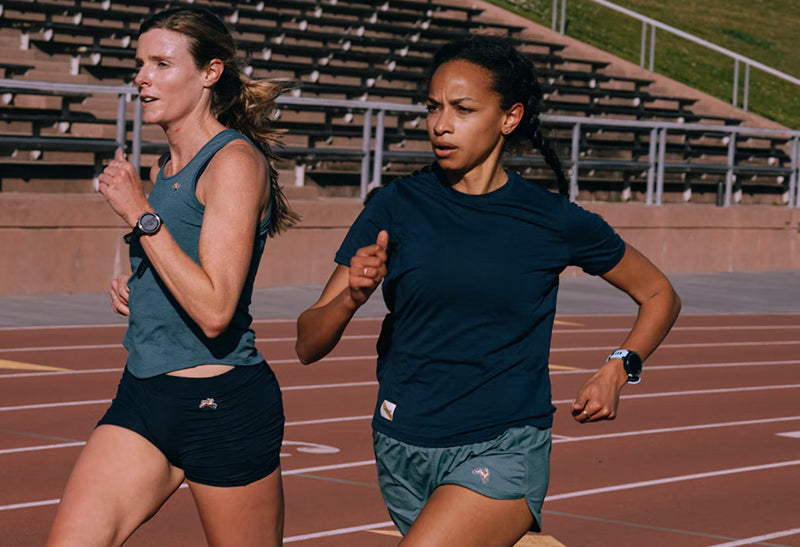 VERSATILE IS AN UNDERSTATEMENT
Session
This collection's blend of fabrics offers maximum comfort and versatility without sacrificing performance or durability. Soft, stretchy – and okay, let's just call it awesome – these pieces definitely deserve a prominent spot in your drawer.
LIGHT, WICKING, AND YES, ODOR RESISTANT
Harrier
Thanks to the magic of Merino wool, these styles are soft and comfy, keep you warm and dry, and best of all, wick away odor along with your sweat! Perfect for cool mornings that turn into warm days, you can't beat the stink-free versatility of this collection!
Puma x Tracksmith: Performance with a Purpose
The San Jose State running program, Speed City, was not only known for producing incredible athletes, but also for their valiant fight against social injustice. The infamous 1968 Mexico City Olympic podium protest remains one of the most powerful moments in not just the history of sports, but of America.
To honor this legacy, Tracksmith teamed up with Puma to produce a limited edition Speed City version of their popular Deviate Nitro Elite running shoe. It's not just speedy – it makes a statement with every step.