Whether you are considering a first time longer distance race, enjoy long distances throughout the year, or are gearing up for a personal best marathon, we will support you with personalized Lydiard™ training schedules, positive guidance, informative clinics, and fun weekly group training runs.
Our long distance training programs will be using the Lydiard Method, one of most utilized training system for endurance sports worldwide by both recreational runners and champions. In addition to following this method our Run Campers will have access to the Running Wizard, an online training tool you can use to track progress and customize your training plan to your goals!
Train for any fall event!
Your program can be tailored to train for any spring marathon or half marathon. We invite you to join us as we target events like the Metro Health Grand Rapids Marathon and Detroit Free Press Marathon.
What do participants receive with the Lydiard Training
Personalized training schedule based on ability and goal event
Access to a fantastic amount of information on training through Running Wizard website
Online log to track workouts, communicate with coaches and team.
Daily emails outlining run for the day and the next day.
Lydiard Certified Coach
What are Benefits for participants beyond the Lydiard Training?
Guidance from Lydiard certified coaches (translation: distance training experts)
18 weeks of highly supported training runs (regular water stops, medical partner support, lots of high fives from team leaders)
Custom participant gift (designed just for run campers!)
Small pace groups (there is a pace group for everyone, and accountability from team leaders)
Educational clinics (nutrition, Good Form Running, shoe fits, etc...)
10% off personal purchases at Gazelle Sports (Gear. All the gear.)
Click your nearest location for information & registration:
Grand Rapids -Half /Full Marathon
Training Starts
Saturday June 15, 2019
Training Dates/Times
Wed 6 pm / Sat 7:30 am
Info Night at Gazelle Sports Grand Rapids
Monday June 10, 6 pm
Cost: $125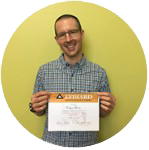 Holland - Half /Full Marathon
Training Starts
Saturday June 15, 2019
Training Dates/Times
Wed 6 pm / Sat 7:30 am
Info Night at SIMIO Health & Wellness
Monday June 10, 6:30 pm
Cost: $125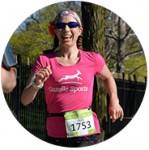 Kalamazoo -Half/Full Marathon
Training Starts
Saturday June 15, 2019
Training Dates/Times
Tues 5:45 am or 6 pm / Sat 7 am
Info Nights
May 22 at Gazelle Sports Kalamazoo
7 p m

June 4 at Bronson Gilmore Center Auditorium
6:30 pm
Cost: $125
Northville - Half/Full Marathon
Training Starts
Saturday June 15, 2019
Training Dates/Times
Tues 6:30 pm / Sat 7 am
Info Night at Gazelle Sports Northville
Tuesday, June 4 / 6 pm
Cost: $125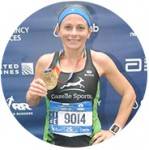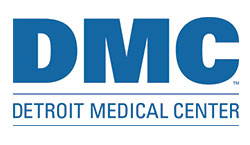 Birmingham - Half/Full Marathon
Training Starts
Saturday June 15, 2019
Training Dates/Times
Tues 6:30 pm / Sat 7 am
Info Night at Gazelle Sports Birmingham
Tuesday June 11, 6:30 pm

Cost: $125